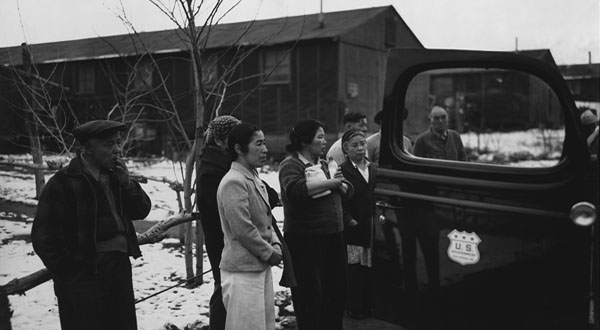 Ancestry.com Opens Japanese Internment Records
On Feb. 19, 1942 President Franklin D. Roosevelt signed Executive Order 9066 marking Japanese Americans as possible enemies of the state and ordering them to be rounded up and imprisoned without trial in what were later termed "relocation camps." As part of the 66th anniversary of the order, Ancestry.com has opened its database of the American internment camps for public viewing through February 23.
Those with an account may search its collections for information related to relatives who may have immigrated to America through Hawaii. The collection includes some photographs and other documents related to the even and looks to be a temporary virtual museum of sorts.
In 1988, Congress issued a formal apology to those interned, as well as reparations to those still alive who were forced into the camps. Musician Mike Shinoda, of Linkin Park fame, also wrote a song about his family, who were interned in a camp when his father was 3 years old, according to an antiMusic interview. You can listen to his song, "Kenji," which he wrote as part of Fort Minor, below. (Spotify link)
Photo: Library of Congress public domain image
Tags: Ancestry.com, Executive Order 9066, Fort Minor, Franklin D. Roosevelt, Linkin Park, Mike Shinoda