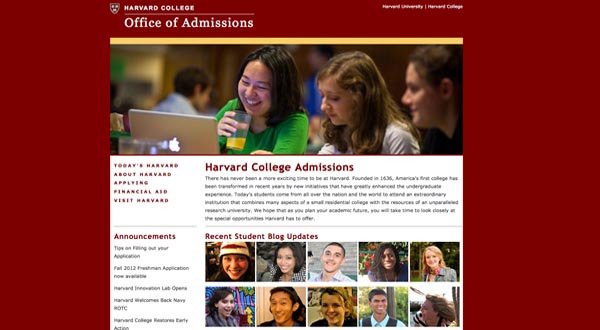 Harvard, Princeton Accused of Discrimination
An Indian-American freshman applicant accuses Harvard University and Princeton University of discrimination based on race or place of origin, Business Week reports.
At issue is a growing trend in universities to expect more from their Asian-American applicants, based on average admitted SAT scores compiled by Business Week and its sources. In the book "No Longer Separate, Not Yet Equal," Asian-American needed to score 140 more points than their white counterparts, and even more when compared to other minority candidates.
This student's case is not the only accusation against elite universities such as Harvard. In 2008, the Office for Civil Rights initiated a probe into Princeton's practice of admitting Asian-American applicants.
Stephen Hsu, director for the University of Oregon's Institute for Theoretical Science, wrote a reply to the Business Week article, which we found in the San Francisco Chronicle. He suggests two sides to the story, one in which schools do discriminate and another in which applicant's other holistic measurements (extra-curricular activities, sports, etc.) are insufficiently comparable to their peers.
Hsu offers a solution, though, that private universities and those receiving significant governmental funding release statistics on the application process. "Why are admissions practices at a small number of universities that account for only tiny fraction of all U.S. undergraduates of such importance?" he queries in his article. "For the simple reason that these universities are disproportionately responsible for producing future leaders, innovators, scientists and scholars. They are the stewards of some of the best human capital from around the world."
The governments investigation of these allegations is currently underway.
Tags: admissions, descrimination, Harvard, Indian, Princeton, SAT