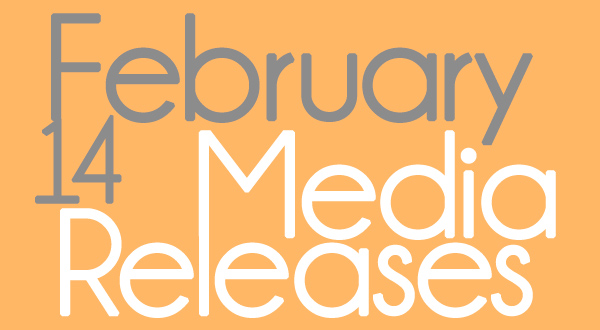 Media Releases Feb. 14, 2012
Media Releases is a weekly column on the day's music, DVD and video game releases featuring Asian Americans. Don't expect the list to be large, but do expect it to be entertaining. Click the picture to listen/view and purchase on Amazon.com.
MUSIC
Anne Akiko Meyers releases her latest CD featuring the music of Bach. The internationally-acclaimed concert violinist often commissions original music from up-and-coming composers. This year, she'll be debuting Mason Bates' first violin concerto.
FILM
Jerry Lewis' 1958 The Geisha Boy has the actor traveling to Japan as part of a USO tour performing as a magician. There, he befriends an orphaned Japanese boy. A cute comedy that's only a little sad, and that isn't that culturally insensitive. It's currently streaming on Netflix, and this marks the first time the film has appeared on DVD and BluRay.

Second City Presents: Buzzkill, Indican
A comedy troupe in the vein of National Lampoon, Second City's latest offering follows Daniel Raymont as he tries to get his script sold, only to have it stolen by a serial killer. Television personality Reiko Aylesworth plays the film's Sarah.
Hawaii Five-0: The First Season, Paramount
A modern-day remake of the original 1968 police drama airing on CBS. It features a large Asian-American cast, including Daniel Dae Kim (Lost), Grace Park (The Joy Luck Club) and Masi Oka (Heroes) as they police Hawaii.

UFC 139: Shogun vs. Hendo, Anchor Bay
The world of mixed martial arts comes to a head in over five hours of rib kicking, blood-spattered competitive action. This two-DVD set features Shogun vs. Hendo, Wanderlei Silva vs. Cung Le, and Urijah Faber vs. Brian Bowles.
Slim pickings this week. Did we miss something? If we did, tell us in the comments so we can add it to the list (with full credit to you). Happy Valetine's Day.
Tags: Anne Akiko Meyers, Daniel Dae Kim, Grace Park, Hawaii Five-0, Hendo, Jerry Lewis, Masi Oka, MMA, Reiko Aylesworth, Second City Presents: Buzzkill, Shogun, The Geisha Boy, UFC