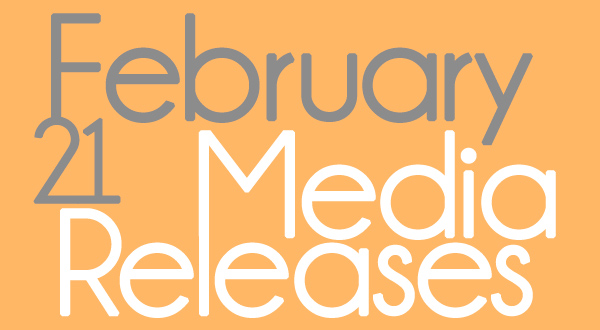 Media Releases, Feb. 21, 2012
Media Releases is a weekly column on the day's CD and DVD releases featuring Asian Americans. Don't expect the list to be large, but do expect it to be entertaining. Click the picture to listen/view and purchase on Amazon.com.
MUSIC

Dreams Say, View, Create, Shadow Leads, Thrill Jockey
Chinese-American Dustin Wong dishes layers of guitar riffs in his solo album with the long name with plenty of commas. He attended art school but was pulled into music repeatedly. According to a recent Village Voice article, Wong has been in various bands, although his restlessness won't let him stay in one for long. "When you think about it," he tells the Village Voice, "art should be the place where you can make mistakes."
FILM

Tower Heist, Universal Pictures

In a surprising turn for this Ben Stiller-lead comedy, more than four Asian-Americans make their appearance, including Julie T. Pham and Clem Cheung. It's good to see such a mix of ethnicities represented in film. Although we didn't see the movie, tell us what you thought in the comments.
Slim pickings this week. Did we miss something? If we did, tell us in the comments so we can add it to the list (with full credit to you). Happy Valetine's Day.
Tags: Ben Stiller, Clem Cheung, Dreams Say View Create Shadow Leads, Dustin Wong, Julie T. Pham, Tower Heist