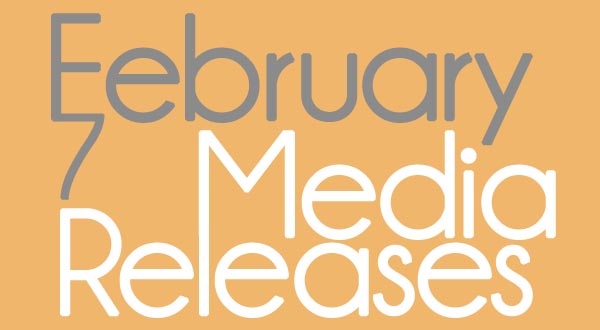 Media Releases Feb. 7, 2012
Media Releases is a weekly column on the day's music, DVD and video game releases featuring Asian Americans. Don't expect the list to be large, but do expect it to be entertaining. Click the picture to listen and purchase on Amazon.com.
MUSIC
of Montreal, Polyvinyl Records
Of Montreal's 11th studio album, Paralytic Stalks, comes out today. It features Kaoru Ishibashi, who plays a variety of instruments, including violin, guitar and keyboard, and who will support the band on its 2012 tour. Ishibashi debuts his solo album, 151a, this April. Of Montreal is a rock band from Georgia and performs Wednesday on Late Night with Jimmy Fallon.
Apparently the 13th in a line danceable records, Ultra Dance 13 features Steve Aoki's "Earthquakey People (The Sequel)" as its 10th track. Aoki is a performer and founder of Dim Mak Records, which signed such groups as Bloc Party and Atari Teenage Riot. He is currently on the Deadmeat Tour (with Datsik) promoting his January 2012 album, Wonderland.
FILM
A Very Harold & Kumar Christmas, New Line Home Video
Harold (John Cho) and Kumar (Kal Penn) are back and trying to save Christmas, or at least replace a tree. Christmas follows the two through New York City with all of the antics you come to expect from a Harold & Kumar release. The film is available on DVD, BluRay and 3-D.

The Twilight Saga: Breaking Dawn, Part 1, Summit Distribution
The Twilight Saga is back with the latest film's release in a two-disc DVD set and BluRay. It features Booboo Stewart, the 18-year-old vampire hunting werewolf who breaks from his pack to join one of the protagonists rival suitors. Stewart stars alongside Harry Shum Jr. in this March's White Frog. Twilight is being released this Saturday, February 11, whereas the other entries release today.
How do you like the format? Sort of like playing a game of "Where's Asian Waldo?" or the Six Degrees of Kevin's Asian Bacon. Sound off in the comments. We're still developing and enjoy reading your feedback.
Tags: A Very Harold & Kumar Christmas, Booboo Stewart, Breaking Dawn, Deadmeat Tour, Dim Mak Records, Harold & Kumar, John Cho, Kal Penn, Kaoru Ishibashi, Kishi Bashi, Late Night with Jimmy Fallon, of Montreal, Polyvinyl Records, Steve Aoki, Twilight, Ultra Dance 13, Ultra Records, White Frog