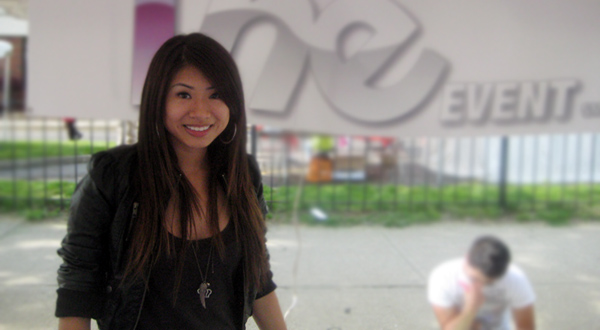 Asian Festival Returns to Cleveland
What: Third Annual Cleveland Asian Festival Where: 2999 Payne Avenue, Cleveland, Ohio When: May 19 - 20, 2012, from 11:00 - 7:00 Free admission, appropriate for all ages
Drawing over 30,000 attendees last year, the Cleveland Asian Festival returns for its third installment with even more vendors, food stalls and performances across its two-day weekend event. This year's main performer is international dance troupe Instant Noodles, which was a finalist on MTV's America's Best Dance Crew. The Asian cultural celebration looks to draw some 50,000 people this year, with its mix of kitsch, culture and community.
The Ohio Asian-American community, according to the 2010 Census, accounts for roughly 196,000 people, not including those of mixed race. And while this number pales in comparison to states like California or Texas, the community is alive and well in certain areas. Cleveland features at least a dozen Asian-American-themed organizations and clubs, which run the gamut from business to language. Its so-called AsiaTown on the east side houses a plethora of Asian-owned and operated restaurants, gift shops and salons akin to what you might find in New York City or San Francisco, albeit on a much smaller scale.
This year, the festival hopes to attract even more visitors and has the help of a new Cuyahoga Arts & Culture grant, which helps support Cuyahoga County, where Cleveland resides, communities by spreading art and culture throughout the area. It isn't expressly known how the Cleveland Asian Festival will use the money (for transparency, Dumpling is a media sponsor of the Cleveland Asian Festival), but it will probably go towards the operations of the event and services, which, last year, included bus shuttles to free parking lots and health screening services.
Among the expected entertainers are hip hop/rapper Jay K, Hindustani vocalist Sugata Chatterjee, Filipino rockers Tone Lockers and musician Michael Sreshta, among others. Visitors can also expect a sushi eating contest, martial arts displays, traditional dancing and music and other contests and interactive programming on either of the event's two stages.
Last year featured a performance by comedian and winner of NBC's Last Comic Standing reality stand-up competition, Dat Phan. A Vietnamese-American, Phan made ample quips regarding his race and people's perception of him and made a great addition to a festival that caters to both Asian and non-Asian patrons.
Actress Yin Chang (pictured above) also made an appearance and spoke to Dumpling between autographs and photos with fans of all ages, gender and ethnicity. She played the CW's Nelly Yuki on Gossip Girl and co-starred in the then-yet-to-premiere Lifetime movie The Bling Ring. She said at the time that, while finding work in Hollywood was hard for anyone, it was especially so for minorities. As a result, she's accepted parts that reinforce a certain Asian-American role, such as Nelly Yuki who falls into the "smart Asian" stereotype. But films like The Bling Ring and Disney's Prom, which don't revolve around race but the character herself, are what she hopes to do more of. And while IMDB, an online resource for film and television, doesn't list her in any upcoming roles, Chang recently announced she plans to direct and produce a short film she wrote in 2011 about bullying.
The event is free to attend. Visitors can expect to find food vendors, public restrooms, information booths and live entertainment throughout. Areas for children and shopping within the event's location at Asia Plaza will also be available.

Photo: Justin McCraw, 2011 Cleveland Asian Festival
Tags: America's Best Dance Crew, AsiaTown, Cleveland Asian Festival, Cuyahoga Arts & Culture, CW, Dat Phan, Disney, Instant Noodles, Lifetime, MTV, Nelly Yuki, Prom, Yin Chang