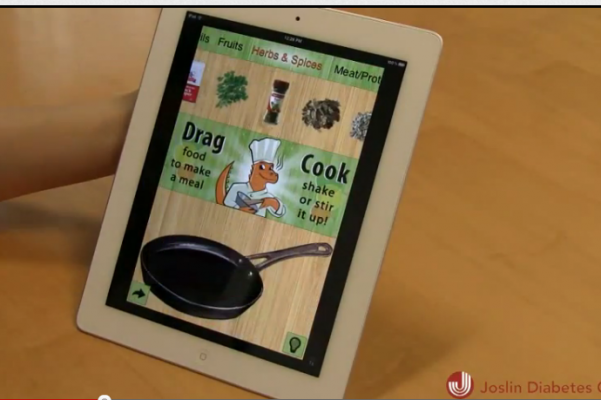 Dragons in the Kitchen: A New Tool For Healthy Asian Chefs
Technology is invading the Asian-American kitchen – and we're not talking appliances. Joslin's A Sweet Life diabetic resource blog reports that The Asian American Diabetes Initiative (AADI) at the Joslin Diabetes Center has created a new iPhone app called Drag'n Cook. The app's name "Drag'n" is taking a spin off of the word "dragon," the app's chef character, a little dragon who helps you to cook. Sound delicious?
The app allows users to virtually prepare their favorite Asian-American foods, and then the dragon chef will tell them how healthy they prepared the dishes. Already getting a few good reviews on iTunes, the app helps Asian Americans adapt their own recipes to their preferences.
Joslin reports that diabetes is a new and growing concern for Asian Americans today. "Studies have shown that 10 – 16 percent of Asian American adults have diabetes, and diabetes is a rapidly growing health challenge among Asians and Pacific Islanders who have immigrated to the United States," the study states. "Compared to a typical Western diet, a traditional Asian diet is higher in carbohydrates and fiber content, while lower in fat content. A traditional Asian diet has 70% carbohydrates, 15% protein, 15% fat, and 13g fiber per 1000 calories," which can complicate diabetes management.
This is where the app comes in. As Asian Americans use their own recipes, adding the ingredients that they use when they cook their food, and this app offers suggestions on how to modify the recipe to be more healthy. Chihiro Hernandez, communications and outreach director, reports, "The idea for the Asian American Diabetes Initiative's new app came from learning about the needs of patients and their families. They told us that they can't follow other people's recipes or ingredients for too long. They wanted an easy and practical tool to learn more about the food they like to eat so they can follow their own food preferences."
If you create your stir-fry or curry all your own, no worries. Drag'n lets you prepare your recipe first, and then shows you how to modify it.
So what's your favorite Asian cuisine? Now, do you know if it's healthy? Perhaps you should see what Drag'n has to say.
Photo: Joslin Communications
Tags: app, Asian cuisine, Asian-American Diabetes Initiative, cooking, diabetes, drag'n cook, food, iTunes