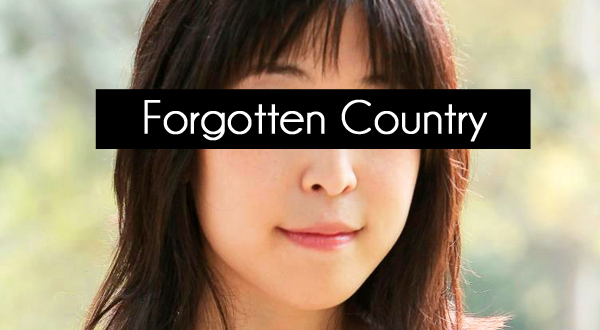 Forgotten Country Book Review
Catherine Chung's debut novel, Forgotten Country, meticulously intertwines historical Korea with a fictional plot that, at first glance, appears to be about the narrator looking for her sister who has disappeared. Instead, it is a story of a woman searching for herself after she becomes lost in the identity of her family, leaving her with practically no individuality.
Forgotten Country centers on two Korean-American sisters — Jeehyun (Janie) and Haejin (Hannah) — and their parents who are struggling with the occurrence of the Japanese Occupation and the Korean War. In turn, the family moves to the United States, and they run into quite a few cultural differences. Between the ubiquitous game of popularity in American schools and the ever-present stereotypes of Asian cultures, Chung depicts the family's destruction caused by secrets and their journey to finding each other again.

Janie, the narrator, has always protected her younger sister, Hannah. When Hannah is born, Janie's grandmother explains how every generation of their family has lost a sister to death. Because of this familial curse, Janie is saddled with the responsibility of looking after her sister at a young age. When their mother first speaks her sister's name, Janie is immediately lost in it and her spiral into invisibility begins.
"But then she said it again. 'Haejin,' my mother said, cupping my face in her hand," a passage reads. "She smelled like seat and sickness, and when she said my sister's name, it was as if she was calling my own."
After Haejin's birth, Janie's storytelling centers on anecdotal moments in their childhood that display how her younger sister instantly became the center of her world, even though she was somewhat annoyed by this. Her first opportunity to escape the shadows of her younger sister comes when she goes off to college, where she decides to follow in her father's footsteps and study math.
When Haejin is opportune by the same escape route, she eventually drops out of college and cuts all ties to her family and, once again, Janie puts her own concerns on the back burner to stand in as her sister's guardian. While frantically searching for Haejin, Janie has to comfort her parents, as they receive grave news about her father's health, and she eventually loses track of her plans to complete her dissertation.
Ultimately, Janie has to deal with her father's morbid health issues, her feelings about her sister, family secrets, and her own individual identity.
Chung's Forgotten Country is thoroughly written, including details that may seem somewhat annoying at first. It's soon understood that Chung's more elaborately expanded chapters are filled with purpose. The slow, meticulous pace of the story only adds to the emotionally moving story of a family trying to get over a past filled with violence and secrets in an attempt to build a stronger bond transcending their cultural calamity.
Check out these other March 2012 book releases.
Photo: Ayano Hisa Photography