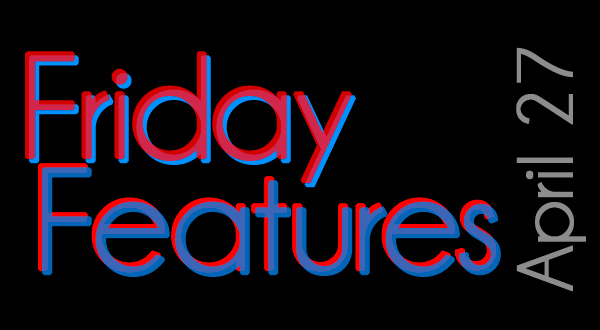 Friday Features, April 27, 2012
It's Friday, and you know what that means: new release movies. In this column, we take a look at the top new release movies and give them a grade based on the number of Asian Americans in the film. But why, you might ask, would we do this? Well, Asian Americans are vastly underrepresented in all media, compared to other ethnic groups. By showcasing the films that feature Asian Americans, whether those roles are leading or, as is more often the case, ancillary, we further disseminate Asian Americans as actors and "every day." That is, the more often you see an Asian American on television and film, the more comfortable you become with that image and the less jolting it is for audiences.
We could write entire theses on Asian American image in film, but we'll just say that the more Asian Americans who appear in film, the better is it for everyone. And the more films that feature leading Asian Americans that we then purchase tickets for demonstrates to producers that Asian Americans are viable sources of acting. So more Asian Americans equals a better and more accepting society for Asian Americans in general.
Don't agree? Tell us what you think in the comments. Otherwise, grab some popcorn and take a look at this week's offerings.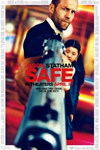 Studio:
Lionsgate
No. of AA: 13?
Rating: A+
We kick things off with Safe, an Asian mafia (Triads and Russians) action flick involving a little girl, a secret combination and plenty of butts to kick. It's executive produced by Kevin Spacey and stars action man Jason Statham and new child star Catherine Chan and veteran actor James Hong.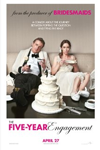 Studio:
Apatow
Productions
No. of AA: 5
Rating: A+
While this film features Mindy Kaling and Randall Park, it's also been receiving negative flack for belittling Asian Americans. An actor calls two women "this" and "that" Korean girl, while other women in the same scene are named. Read more about that here.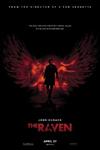 Studio:
Intrepid Pictures
No. of AA: 0
Rating: F
John Cusack plays Edgar Allan Poe in this pseudo-horror thriller that sees a serial murderer using methods derived from Poe's works. The non-spoiler: it features no Asian Americans.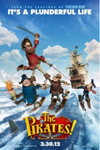 Studio:
Sony Pictures
Animation

No. of AA: 0

Rating: F

An animated pirate film, this movie follows the comedic exploits of a band of wily pirates as they buckle swashes and loot plunder. It features a competition between two pirate captains for the collection of the most booty, a run-in with Charles Darwin and the enmity of Queen Victoria.

Overall rating this week: A+


jump to top

Tweet

This entry was posted in Friday Features and tagged Apatow, Catherine Chan, James Hong, Jason Statham, John Cusack, Kevin Spacey, Mindy Kaling, Randall Park, Safe, The Five-Year Engagement, The Pirates! Band of Misfits, The Raven. Bookmark the permalink.