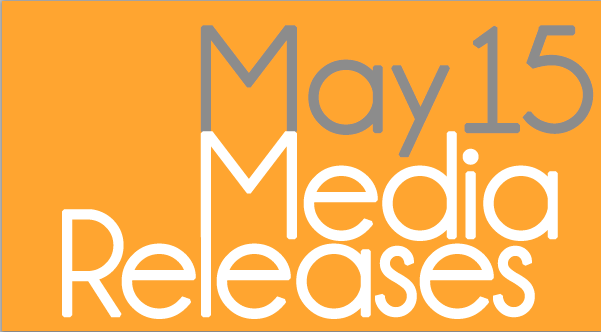 Media Releases, May 15, 2012
We've scoured the Internet for the latest new release CDs and DVDs for your listening and viewing pleasure in a department we like to call Media Releases. An old favorite makes a reappearance this week, as we finally get some new Asian-American-infused music.
Note a format change. Albums will now feature the title in bold, followed by the name of the band. Previously, the studio followed the title. Studios still follow DVD titles.
CDs
Best Coast's latest album, The Only Place, is ear candy. Bobb Bruno plays vicious drums while vocalist Bethany Cosentino preaches life lessons. The album has definitely evolved since their last iteration, Crazy for You, back in 2010. Definitely worth a listen, if you're into California garage pop.

Glee: The Music Season Three, Graduation Album, Glee Cast
The cast of Fox's hit "teen" dram-com musical, Glee, release another album of songs from the show. Harry Shum Jr. and Jenna Ushkowitz lend their voices on several tracks. That's an Asian power couple we could get behind.
Justin Vallesteros casts spells in his new album, which comes in a limited edition red 12-inch vinyl package, if you want. Vallesteros doesn't sound like he looks – his voice much deeper and pining than you would think. But Craft Spells definitely has the wherewithal to strike an instant chord with people who like a splash of indie with their rock.
DVDs

Kill Bill 1 and 2 Double Feature, Lionsgate
An Amazon exclusive, the Kill Bill 1 and 2 Double Feature contains both films on a Blu-ray disc. Lucy Liu battles Uma Thurman in a fight not to be missed by movie buffs and fans of Quentin Tarantino's superb wordsmithing and characters. A hint of caution: There will be blood (buckets-full).
Tags: Best Coast, Bethany Cosentino, Bobb Bruno, Craft Spells, Gallery, Glee, Harry Shum Jr., Jenna Ushkowitz, Justin Vallesteros, Kill Bill, Lucy Liu, Quentin Tarantino, The Only Place, Uma Thurman