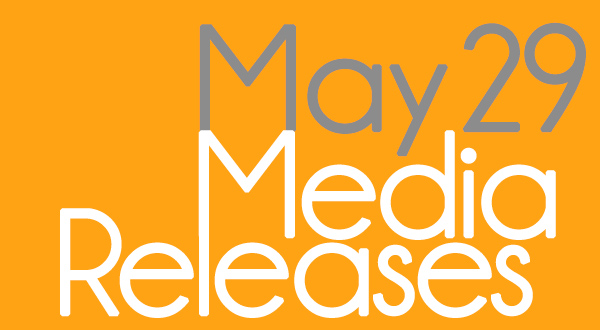 Media Releases, May 29, 2012
Tuesday is new release CD and DVD time at Dumpling. We scoured the Internet to find the latest music and movies dropping at a retailer near you (or Amazon, which you can get to through clicking on the images below). So get out your credit card and prepare to enjoy this week's Media Releases, May 29, 2012.
Note: CDs have changed format since inception. CDs are now titles followed by artist name, whereas before CDs were title then studio. DVDs remain the same.
CDs
Dumpling couldn't find anything…again. Is this signs of another Asian-American music drought to come? Or did we miss something? Let us know in the comments below. Until then, enjoy some new release DVDs…
DVDs

Colin Hearts Kay, Vanguard Cinema
Colin breaks up with his girlfriend only to spend the rest of the film trying to win her back through his drawings that cast the couple in an animated world of his Brooklyn-based creation. Emily Chang co-stars alongside Noah Starr as a young couple struggling through love's journey.

Degrassi the Next Generations Season 11, TeenNick
Degrassi, that venerable Canadian high school drama that regularly says goodbye to its old cast, while welcoming its freshmen, releases its 11th season to DVD today. Chock full of drama, angst, humor and teenage sex, Degrassi demonstrates people from all spectrums of reality with plots following characters who are gay, handicapped, impoverished, a minority and more.

Drop Dead Diva: The Complete Third Season, Lifetime
Margaret Cho plays the wisecracking assistant in this series about a thin woman who dropped dead into the body of a woman more than double her dress size. The series isn't as harsh as it sounds, with many of the scenes revolving around the lead's pining for her ex-fiance from her previous body while battling cases in court as the operator of her new three-season's old body.
Tags: Cassie Steele, Colin Hearts Kay, Degrassi the Next Generation, Drop Dead Diva, Emily Chang, Margaret Cho, Noah Starr