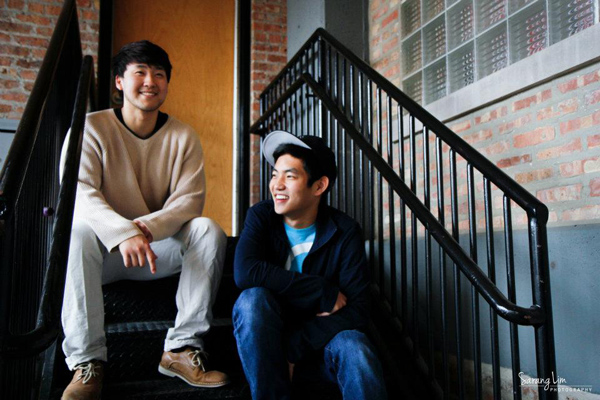 A Kollaboration of Asian American Talent
Showcasing Asian Pacific Islander talents from across the nation
Updated June 8, 2012:
Jessica Sanchez would have been American Idol's first Asian-American contestant to win the singing competition, had she not lost May 23 to whom NPR calls "the fifth consecutive laid-back white dude who plays the acoustic guitar." A different kind of talent competition looks to showcase Asian and Pacific Islander (API) talents like Sanchez. Kollaboration, a 15-show, 14-city event that crowns an API winner at the end of each, is in its 12th year and recently named the seven finalists for its Chicago offering this July.
Paul PK Kim started Kollaboration in 2000 as a way to give back to the API community that helped him launch a career as a standup comedian. His first Kollaboration, at the USC Bovard Auditorium in Los Angeles, featured competitors including Michelle Chung, MC David Yun and Civil Riots, and performances by David Cho and Frequency 5. Six years later, Kollaboration turned into a non-profit organization looking to engender "empowerment through entertainment," according to its website and GuideStar, a non-profit organization information database. By then, Kollaboration was already turning the talent showcase into a nationwide event.
Broken into segments based on regions of the United States, Kollaboration sponsors shows from San Francisco in the West to Boston in the East. The Chicago show is the only one in the organization's Midwestern region and recently announced its talent lineup. Following what a press release called five hours of auditions from more than 40 contenders, judges awarded spots to competitors gifted in beat boxing, dance, vocals and, surprisingly, Chinese yo-yo (although his main talent is violin).
"There wasn't a show to represent Korean Americans," Kim says during his video audition for the White House's "What's Your Story?" Champions of Change campaign earlier this year. "And Asian America is a group caught in between."
Tabitha Jou is one such contestant the show hopes to highlight. A University of Illinois at Urbana-Champaign education major, Jou has a powerful voice and close affinity for her religion. In YouTube videos, she sings Christian songs and performs a spoken-word poem she wrote for one of her Curriculum and Instruction courses at the university. It's talents like this who may stand out, with their stirring voices hidden beneath an Asian face that's difficult for mainstream American media to see past.
From New Albany, Ohio, contestant and singer Andrew Yun won his place in the competition for his soulfully rich lyrical interpretations. His YouTube page features only one song, a cover of John Legend's "Tonight (Best You Ever Had)," but his ability is apparent and, with more experience, could be mainstream on the level of Bruno Mars. Kollaboration is about taking individuals who may be overlooked elsewhere and giving them a stage to shine, network and gain more of an audience.
And then there's contestants like Jun Sung Ahn, a violinist living in Evanston, Ill., who's already racked up over 6 million YouTube views and released an album in January of this year. Ahn moved from Korea to New Jersey in 2001, according to his Facebook page, and began playing violin in the fifth grade, winning various competitions since. His most recent rendition on YouTube is a take on Vitamin C's graduation song "Friends Forever."
Each of the contestants is competing for a $1,000 grand prize and the chance to be champion of the Midwest. It's a title that looks to add notches to resumes, as opposed to sign record deals. Unlike American Idol, winners here aren't guaranteed anything beyond the indicated prizes, including a People's Choice award. According to tax filings, 2010 ticket sales amounted to almost $140,000, up from 2009. The Midwest competition takes place Saturday, July 7 at 7 p.m. at the North Shore Center for the Performing Arts in Skokie, Ill., about 30 minutes north of Chicago.
"The greatest weapon against war is art," founder Kim said during one Kollaboration event. "With every act, we're powering our community. All the expression – all the comedy, the poetry, the singing, the dancing, the rapping – is empowering our community to give us a voice," and Kollaboration is the loudspeaker.
Photos: (Featured image) Sarang Kim Photography via Kollaboration Chicago's Facebook page (showing contestant group Phony)
Update, June 8, 2012: Removed reference to Roy Choi, Kollaboration's president, for clarity and focus.
Tags: Andrew Yun, Champions of Change, GuideStar, Jessica Sanchez, Jun Sung Ahn, Kollaboration, NPR, Paul PK Kim, Roy Choi, Tabitha Jou, What's Your Story, White House