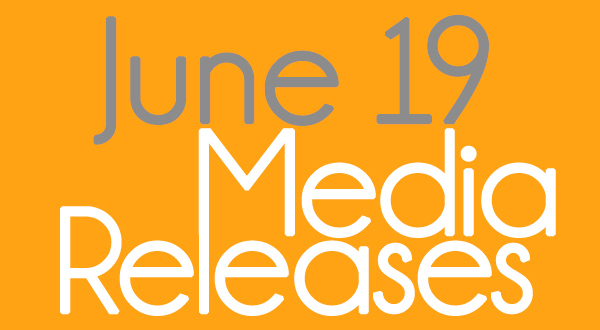 Media Releases, June 19, 2012

Updated June 19, 2012:
CDs, DVDs, Blu-rays, oh my! This week's new release entertainment showcase featuring Asian Americans is filled with kids who live at home and older folks going through a mid-life crisis. Click the pictures to get a listen on Amazon.com or see the product description.  Each product purchased this way nets Dumpling a small percentage and allows us to continue bringing you Asian-American news and entertainment. So sit back and enjoy the smooth listening of this week's Media Releases.
CDs

Are You Free, Cutcraft Music Group/Imagem
Jhameel is a treat to listen to. This Korean-American studied Arabic and was prepared to join the armed forces before his convictions changed his mind. His music is influenced by Prince and the late king of pop, Michael Jackson, as is especially apparent in his song "Shadow of a Man." Definitely worth the listen and download.
It appears to be another Asian-American music drought. Last week's handful of new releases must have been a fluke. In case you missed them the first time, check out POP ETC and Far East Movement's latest albums. Until then, here's POP ETC's "Keep It For Your Own" and Far East Movement's video for "Live My Life feat. Justin Bieber."
DVDs

Wanderlust, Universal Pictures
Paul Rudd and Jennifer Aniston star in this comedy involving two city folk who find themselves in a free-spirited commune. It features Sung-Suk Garber who may or may not be Asian-American. We didn't see her in the trailer, but she's there somewhere. A modern Wet Hot American Summer.

Jeff, Who Lives at Home, Paramount
Slacker Jason Segel ventures from his mom's basement on an errand that leads him to self-discovery and a deeper connection with his brother, his mother and himself. The film also features Tommy Chong's daughter, Rae Dawn Chong. Includes the DVD and digital downloads through Ultraviolet.
Updated June 19, 2012: Updated to include the fact that Jhameel, who we featured before, released an EP today. Congratulations, and go purchase it!
Tags: Are You Free, Far East Movement, Jeff Who Lives at Home, Jennifer Aniston, Jhameel, Paul Rudd, POP ETC, Rae Dawn Chong, Tommy Chong, Wanderlust