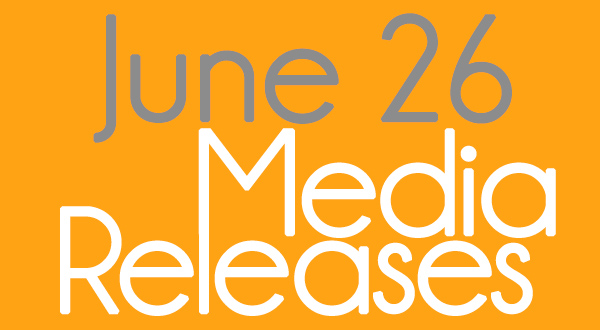 Media Releases, June 26, 2012
Tuesday. A seemingly nonsense day that's not close enough to Friday to really matter, except for the fact it's when most of the new release CDs and DVDs arrive on store shelves. Each week, Dumpling rounds up the latest batch of digital media featuring Asian Americans in a showcase we call Media Releases. How catchy.
CDs
The mega-blockbuster release of the year comes from Linkin Park, which features singer Mike Shinoda and turntablist Joe Hahn. Living Things follows a bevy of live albums the band released over the past month from their earlier CDs, including sets from A Thousand Suns, Hybrid Theory and Meteora. This album is just what the pining fan's been waiting for.
DVDs

A Thousand Words, Paramount Pictures
Eddy Murphy is back to his zany comedy role in this film that's more than a Liar, Liar knock-off. Murphy has only 1,000 words at his disposal and must use them to the best of their ability, or else. Two Asian-Americans are featured relatively, as in, standing in line at Starbucks, but at least they're there.

Lego Ninjago: Masters of Spinjitzu Season One, Warner Home Video
Asian-Canadian voice actor Vincent Tong voices the ninja of fire, Kai, in a 3-D animated "spinjitzu" Lego series. Except high-flying plastic action in this children's extension to a building block model set, as three friends discover who will become the green ninja and defeat the evil snake tribe.

Mirror Mirror, Relativity Media
In one of three re-imaginings of the Snow White story, Mirror Mirror offers a comedic take, employing seven dwarfs to help Snow White battle a ruthless lover queen. One of these dwarfs, Ronald Lee Clark, is Korean-American, and a co-star on Animal Planet's Pit Boss.
Tags: A Thousand Words, Chester Bennington, Eddie Murphy, Joe Hahn, Lego, Lego Ninjago, Linkin Park, Living Things, Mike Shinoda, Mirror Mirror, Ronald Lee Clark, Vincent Tong