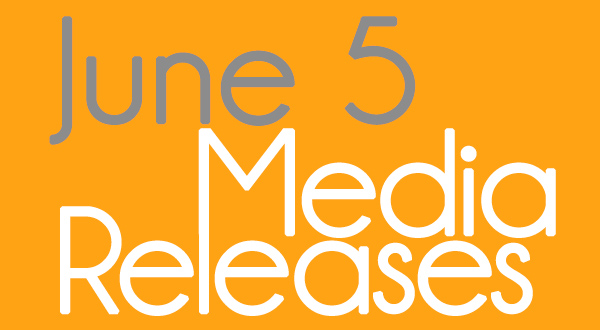 Media Releases, June 5, 2012
Media Releases showcases the latest in CDs and DVDs featuring Asian Americans. This week, aliens invade the DVD section, with the release of Disney's mega box office flop John Carter.
CDs
It is a famine of music here at Dumping Magazine as another week passes with nary an Asian-American artist releasing a mainstream album. Until that time comes, maybe this song by Jhameel will tide you over. Here's "Shadow of a Man."
Also check out Jin's new single "Brand New Me."
DVDs
The movie no one was asking for makes its way to retailers in this Blu-ray-DVD combo pack that includes a digital download. This sci-fi action flick might not have fared well in theaters, but the DVD might be worth picking up, at least until Prometheus releases this Friday to make you forget about other sci-fi action flicks.
TNT sci-fi drama Falling Skies rounds out this week's alien adventures. Set in the aftermath of an extraterrestrial invasion, the series follows a band of survivors who must negotiate their newly-devastated world. Moon Bloodgood, Korean-American actor and possessor of one of the coolest names ever, co-stars along with Peter Shinkoda and some white folks.
Tags: Falling Skies, Jhameel, John Carter, Moon Bloodgood, Peter Shinkoda, Shadow of a Man