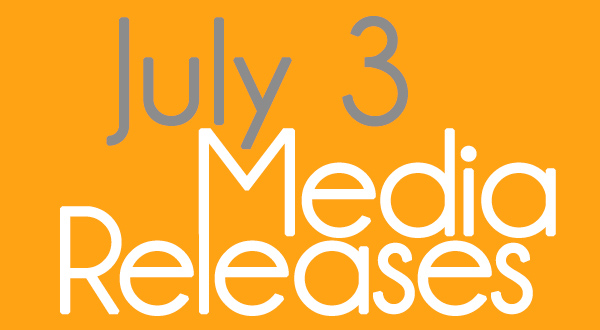 Media Releases, July 3, 2012
Each week, Dumpling takes a gander at the latest CDs and DVDs featuring Asian Americans to hit store shelves. This week, in a role reversal, we have a music but no movies. Is Hollywood taking a break from us while it cools down? Tell us what you think, and until then, enjoy some new release music in this week's Media Releases.
CDs

Periphery II: This Time It's Personal, Periphery
Headed by Misha Mansoor, this progressive metal band is back with its latest album, which returns to self-titledom. Expect a bevy of head-bangable shout songs and hoarsely crowed melodies. The band continue to gain in popularity and is currently touring across the U.S., with a planned pit stop in Cleveland August 14.

Warm Pulse, Nguzunguzu
Nguzunguzu, which is equal parts DJs Fantasma (Asma Maroof) and Na (Daniel Pineda), gained much of its prominence remixing tracks from artist M.I.A. before becoming a danceable hit in Los Angeles and Europe, where the DJs are currently on tour. This five song release is more EP than LP but will keep you gyrating passed final call.
To Who Knows Where, James Iha
This is the latest single from Smashing Pumpkins co-founder James Iha off his forthcoming album, Look to the Sky, out September.
DVDs
Dumpling couldn't find any new DVDs featuring Asian Americans. May we recommend Shanghai Kiss via Netflix streaming?
Tags: Asma Maroof, Daniel Pineda, James Iha, M.I.A., Misha Manoor, Nguzunguzu, Periphery, Shanghai Kiss