Asian-American Female Artists Garner Spotlight
From July 12 through August 10, a unique artistic display is taking place at the Sanchez Art Center in Pacifica, Calif. Organized by Pamela Ybanez and sponsored by the Asian American Women Artists Association, the exhibition is entitled "Shifting the Body: Explorations from the Female Perspective." In a response to the sexual exploitation of the female body in modern society, the artists in this exhibition attempt "a rehumanizing of the body" through art that depicts female figures, female personalities and even the splitting of cells. Below is a brief biography of several of the many artists showcasing their work.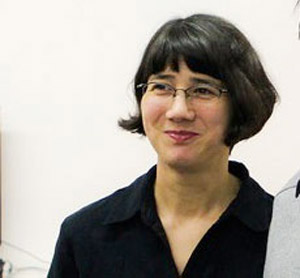 Kathy Aoki: Born near Boston, Aoki has since made the move to Silicon Valley and is currently an Associate Professor of Studio Art at Santa Clara University. Her works are on display in many major American museums. Further information and artwork can be found at kaoki.com.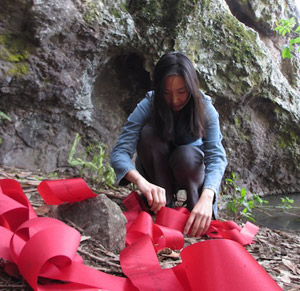 Bonnie Wai-Lee Kwong Currently residing in California with her family and working in the software industry, Kwong is a poet known primarily for her work in English. However, she has expressed a desire to incorporate various Web languages into her poetic works to create interactive poetry. Further information and selected poetic works can be found at bonniekwong.info.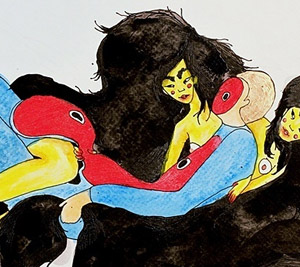 Cathy Lu: Currently living and working in San Francisco, Lu often attempts to gain an understanding of identity through her works with a focus on the mind and body. Current work has focused on her Asian identity through the mediums of Chinese watercolor, sculpture and installation art. Further information and artwork can be found at cathyclu.com.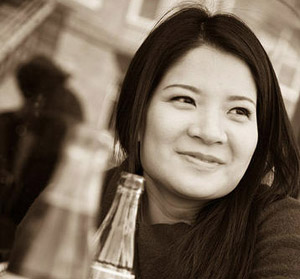 Cindy Shih: First generation Taiwanese-American Cindy Shih has found excellent inspiration for her works in here cultural background. Focusing on the differences between beauty and fantasy, Shih allows emotion a firm place in her art. Having studied a variety of mediums, Shih continues to take classes to discover new inspiration and techniques. Further information and artwork can be found at cindyshihart.com.
Other artists in the exhibition include: Jennifer Huang, Julee Lee, Melissa Nolledo, Wei Lah Poh, Ruya Qian and Mara Red.
Tags: Asian American Women Artists Association, Bonnie Kwong, Cathy Lu, Cindy Shih, Kathy Aoki, Shifting the Body