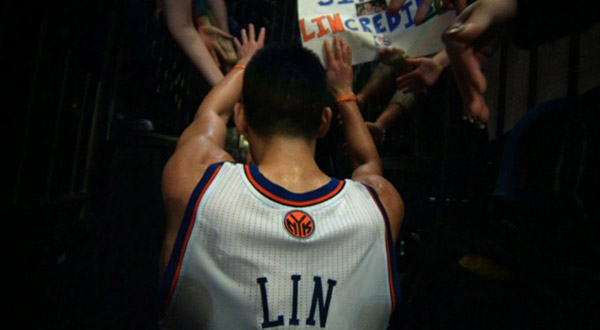 Asian-American Film Festival Takes New York
Running from July 24–August 3, this year's Asian American International Film Festival places the spotlight on Asian-American filmmakers, actors and athletes. For the AAIFF's 36th year, the festival brings Asian-American talents and issues to the forefront of conversation with its wide-ranging topics and genres. We showcase a few notables below.
Linsanity
Focusing on Asian-American NBA star Jeremy Lin, this film highlights the incredible rise of Lin during the 2012 season, but also sheds light upon his personal struggles and perseverance as he catapulted from virtual-unknown to superstar. Directed by Evan Jackson Leong, Linsanity promises to provide insight into the rise of Jeremy Lin that has not yet been seen.
Soongava: Dance of the Orchids
This year's centerpiece presentation, Soongava places the traditions and values of Nepali society front and center. Told through the eyes of two young women, the film traces their journey as they stand up to what is expected of them and begin to explore a mutual attraction. As the New York premiere of director Subama Thapa, Soongava's contrast between traditional Nepali culture and modern same-sex relationships is the first Nepali film to delve into the subject.
Our Homeland
Earning the honor of being shown during the closing night of the festival, Our Homeland places focus upon North Korea. It tells the story of a child sent to North Korea as part of repatriation efforts. Returning to Japan for medical care decades later, the story sheds interesting light upon both countries. Inspired by her own family&rsqou;s true story, director Yang Yong-hi's tale offers a glimpse into the life of both North Korea and the Korean minority in Japan.
Innocents
Exploring the theme of friendship, Innocents tells the story of two children as they find solace in one another in order to escape trials and tribulations at home. A debut by Wong Chen Hsi, the film pits the innocence of childhood against the harsh realities of the adult world.
Touch of Light
Focusing on the relationship between a blind piano player and a young dancer struggling to fulfill her dreams, this film is a true story focusing on the life of Huang Yu-Siang. Starring as himself, the films main character overcomes challenges in both his professional and personal life, as the movie unfolds. Directed by award-winning Taiwanese director Chang Jung-Chi, Touch of Light promises to both inspire and entertain.
Also featured at this year's festival:
Noor
Good Morning, Taipei
Sholay 3-D
Steve Chong Finds out that Suicide is a Bad Idea
Him, Here, After
Karnal
Beyond the Mat
Hafu: The Mixed Race Experience in Japan
Together
Harana
Forgetting to Know You
Go Grandriders
Mubai's King
Peculiar Vacation and Other Illnesses
Innocent's Blood
Marilou Diaz-Abaya: Filmmaker on a Voyage
Someone I Used to Know
Reqiueme!
Best Friends Forever
When I Walk
Chink
Full descriptions of each film, trailers, show times, ticket information, and filmmaker bios can be found at http://www.asiancinevision.org/aaiff/.
Photo: Linsanity still from the AAIFF website.
Tags: Asian American International Film Festival, Innocent, Linsanity, Our Homeland, Soongava: Dance of the Orchids, Touch of Light