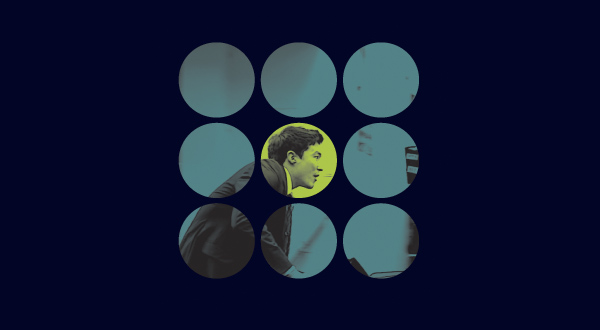 San Diego Asian Film Festival Coming in November
Ranked as one of the top "10 Reasons to Visit San Diego" by USA Today, it comes as somewhat of a surprise that few people have heard about San Diego's Asian Film Festival. Even more surprising, the festival, a showcase of Asian talents in the film world, is entering its fourteenth year. First taking place in 2000, the festival is put on by the Pacific Arts Movement (PAM) and showcases all types of cinema from every corner of the Asian world.
Featuring films from the Philippines, Korea, Thailand, Bollywood and Iran, to name a few, the festival seeks to educate the wider community through media. An admirable goal and one that will become increasingly important as Asian immigration to California continues to rise. The festival showcases a wide variety of films ranging from animated and narrative shorts to documentaries and full-length features. While this may seem like quite an undertaking in itself, this is only the beginning of the work that is being done by PAM.
PAM is busy year round, having just wrapped a spring showcase of films. Visiting high schools and colleges, PAM seeks to bridge cultural gaps and create awareness. Programs include those centered around cultural literacy and a wide variety of student internships. Not wanting young filmmakers to miss out on their showcase film festival, PAM also encourages the next generation of Asian-American directors, actors, writers and editors through their project Reel Voices. The project offers local students a chance to attend an intensive summer internship and learn the ins and outs of documentary filmmaking. When finished, each student is the recipient of a $500 scholarship and has his or her film premiere at the San Diego Asian Film Festival. Not stopping there, PAM also packages and edits the films so they can be formatted onto DVDs and shown at other film festivals from Montreal to New York.
Though the final lineup of films for this year's festival has yet to be determined, it promises to be another successful year. While Asian Americans and Asian media itself are making a bigger splash in the United States than ever before with hit shows, such as TBS's Sullivan and Son and Fox's The Mindy Project, the community as a whole is still often overlooked in mainstream motion pictures and television. Seeking to change that, PAM's film festival will once again take over UltraStar Mission Valley Cinema November 7–15.
Be sure to check back for a full list of films, reviews and winners once the festival wraps.