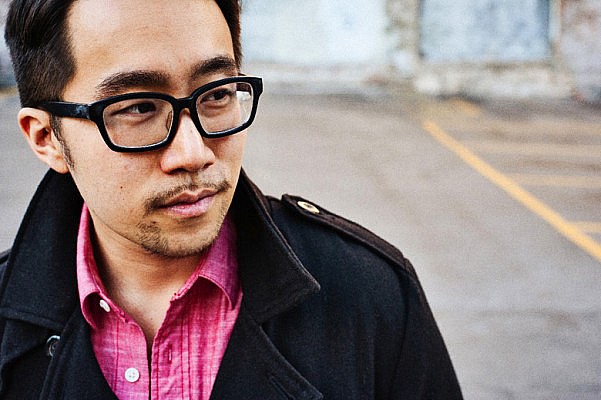 Jason Chu Grows Up
Come for the beats, stay for the message
For the latest album from LA-based Chinese-American rapper Jason Chu, Millennial, the sound has finally evolved to the level of greatness. Where before the trajectory of Chu's career was hit or miss, his latest album proves he has the chops, both lyrical and emotional, to compete on a mass-market level.
In his intro song, aptly titled "free," we get hints of this evolution. "Every time I step on stage, I'm fighting for my place," he sings, before machine gunning into, "even Asians often tell me I don't have a rapper's face." He goes on to relate the struggles of not only finding his place as a rapper, but also as an Asian-American rapper. And for a minority still fighting to gain mainstream attention in film and televisions, breaking into this genre of music is no less exhausting, or so it seems.
From "free," Chu quickly delves into one of the album's greatest songs, "Oh Lord," a spiritual adventure through breaking up, growing up and making it – whatever that may mean — cowritten with musician Charles "Chucky" Kim. "Oh, Lord. Would you help me get off my knees; I got a devil at my door," he sings through seeming gospel lyricism, before his friends Andrue, Delonte and Gadi transform the entire song into a Southern gospel choir of voices.
Chu says, via email, he was inspired to make the album while reflecting on past experiences in Hawaii. He says he wrote about half the songs there in late summer, and the rest in Los Angeles that fall. "Around that time, a lot of think-pieces had come out talking about my generation, but never from our perspective — always talking about us," Chu recalls. "So I called the album Millennial because I wanted this to be a chance for us to speak for ourselves."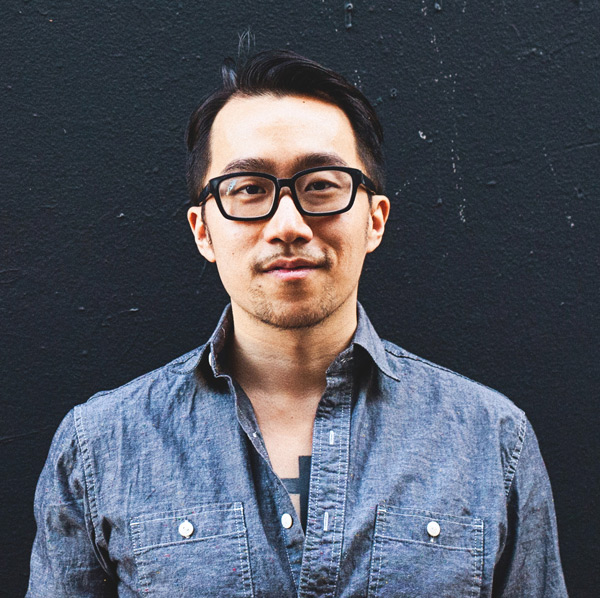 In "no angel," Chu raps about his past Internet porn addiction, describing the experience initially like a love story, before one picture turns into two then four then an addiction. It's a story told in mainstream media, from satire on South Park, to stories of Tiger Woods's sex addiction, but is illustrated here in a delicate way. The women Chu sees as "wingless angels" he wants to fly with, he realizes, are actually endemic of the objectification of women from a "billion dollar industry with great PR." "We flew together, and I'm no angel …," the female chorus laments. "We use each other, and I'm no angel. … We're not angels."
The God-loving lyricism is present, but no more so than other rappers. Quite a few of the songs on Chu's album should have an "explicit" label on them, although they never delve into the profane. Previously, Dumpling compared Chu to Linkin Park and Fort Minor hip hop artist Mike Shinoda, and that still stands. Both men share a sense of urgency and bass lines that all at once convey a message and entertain. Some of the songs are a miss, like the drawn out "Manhood," but overall the gems make up for that – the songs with melodic choir lines during the chorus never disappoint.
Chu is a prodigy of what's becoming the post-record label indie scene, a young man rising through the tumult of race that segregates mainstream media. He's proving you don't need big backing to craft illustrative and vulnerable stories for mass audiences that contain the same level of production value associated with label releases.
"There's something about finding your voice and being able to speak for yourself that is uniquely powerful – discovering that you can create something fresh, new and distinctively your own," Chu says. "My mission is to speak hope and healing in a broken world, and my dream is to see others learn to speak about their own lives and experiences in hopeful and healing ways."
Millennial came out February 7 and is available on Chu's online store at http://grandmaster.bandcamp.com.
Photo: Provided by Jason Chu
Notes: Dumpling reviewed a pre-release album from Jason Chu, and the final results may differ from what we listened to.
Tags: hip hop, Jason Chu, Millennials, music, rap