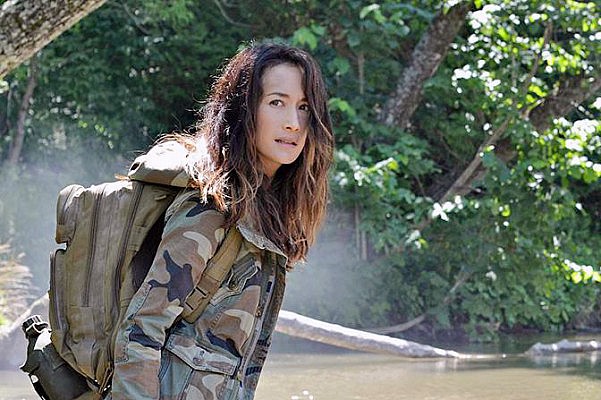 Media Releases, May 20, 2014
This week sees a few Asian-Americans grace the spotlight of television, and one single we forgot to pick up last week. If we missed anything, let us know in the comments below.
Nikita: Season FourStudio: Warner Home VideoAsian Americans: 3+
Maggie Q is framed for assassinating the president, in this fourth and final season of America's No. 1 crime-fighting Asian lede action series on television (we have to pump it up some how). These six episodes, which originally aired on The CW, will probably leave you wanting more. Kickstarter movie, anyone?
Warehouse 13: Season FiveStudio: NBC UniversalAsian Americans: 3+
The final season of Syfy network's secret agent series culminates with the gang on a series of concluding adventures. Sevearl Asian-American actors make appearances throughout the series' end.
McCanickStudio: CinedigmAsian Americans: 2
Featuring Aaron Yoo from 2007's Disturbia, McCanick follows the day of a narcotics officer chasing a perp who may know a dark secret about our man McCanick. This film also features the late Cory Monteith.
The Widow's Song/The Widower's SongArtist: Levi Weaver (feat. Rachel Yamagata)Label: Rock Ridge Music
We missed this song last week, but are featuring it here to round out this week's list. Yachel Yamagata lended vocals for this two-layered song of sultry sadness. Buy the MP3 using the Amazon link in the photo to the left, or check it out on Spotify.
Photo: The CW.
Tags: Aaron Yoo, Levi Weaver, McCanick, Nikita, Rachel Yamagata, Warehouse 13