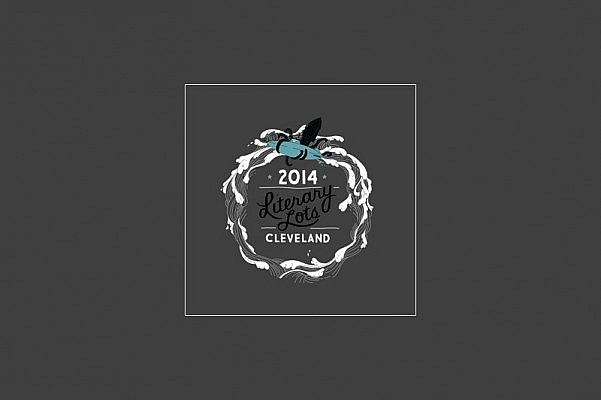 Literary Lots Returns to Cleveland This Summer
Last year's Literary Lots turned a vacant lot in Cleveland's Novak Park into a living children's book. Inspired by Cloudy With a Chance of Meatballs, the lot featured a sandwich sailboat, Alice in Wonderland-sized flowers and a sense of whimsy that turned adults into kids. This year, Kauser Razvi and Julia Kuo team up once again, with even more ambitious ideas for Cleveland's empty lots. (For transparency, Razvi and I were cohorts in an entrepreneurial program in Cleveland.)
With an underwater theme drawing from Jules Verne's Twenty Thousand Leagues Under the Sea, Literary Lots Year 2 is planned to feature an interactive submarine reading station, octopus slide and "underwater" pavilion. But a lot of this depends on the support from donors on the group's Kickstarter page.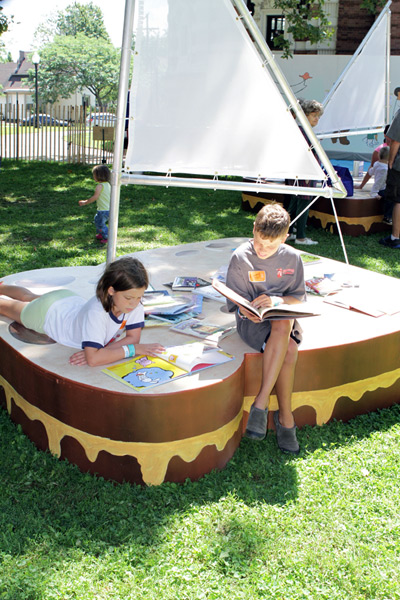 With only five days to go at the time of this writing, Razvi and Kuo are seeking $7,500 to turn two vacant lots near libraries into summertime havens for children and their families. Pledgers to the campaign will receive gifts ranging from screen printed posters of Kuo's undersea artwork to your name added to the lot's coral maze exhibit. What better way to help end urban blight and inspire young people than turning the mundane into places of wild imagination?
To help support Literary Lots' second season, checkout the group's Kickstarter page and be sure to pledge your support for their inspiring work.
Photo: Literary Lots website.
Tags: Julia Kuo, Kauser Razvi, Literary Lots