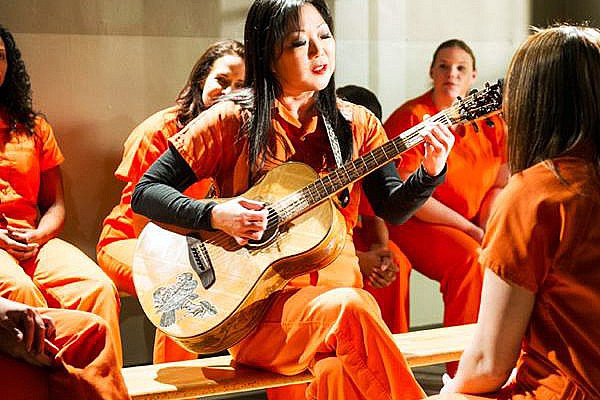 Media Releases, June 3, 2014
Television dominates this week&rsqou;s Media Releases like never before. Which are your favorite Asian-Americans on TV? Let us know in the comments below or by tweeting @DumplingMag.
The Pretty OneStudio: (Independent)Asian Americans: 1
From the film's Facebook page, we learn Audrey has the same qualities as her identical twin sister, which comes in handy once an opportunity to take over her seemingly-perfect sister's life opens up. Community's Danny Pudi plays a doctor.
Falling Skies: Season ThreeStudio: TNTAsian Americans: 3+
Aliens made their presence known on Earth, as the humans come to grasp their lifestyles and lead a resistance against their bug-like wouldbe overlords. Season Three is here on DVD and streaming, just in time for Season Four to premiere June 22.
Drop Dead Diva: Season FiveStudio: LifetimeAsian Americans: 1+
Margaret Cho makes regular appearances as Brooke Elliott's wise-cracking and secretly-friendly secretary in the fifth season of this Lifetime show that follows a skinny blonde woman who dies and gets sent back inside the body of a less-skinny brunnette.
Workaholics: Season FourStudio: Comedy CentralAsian Americans: 2+
Working hard or barely working? That's the great question in this Comedy Central slacker office comedy whose actors have branched out into other television series, such as Fox's The Mindy Project (Anders Holm) and ABC's Modern Family (Adam DeVine).
Tags: Danny Pudi, Drop Dead Diva, Falling Skies, Margaret Cho, The Pretty One, Workaholics