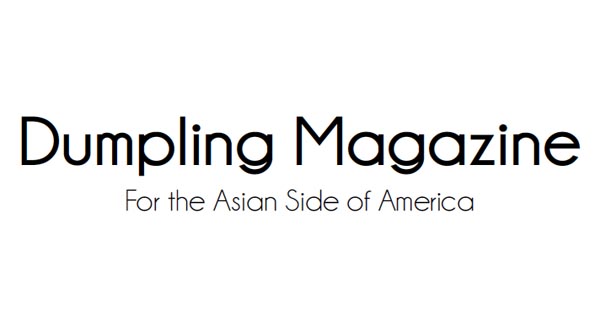 Dumpling Magazine started as my master's magazine project but quickly evolved into something much greater. Growing up, I was raised white. But soon enough, I started to realize the people in my community, on television and on the cover of magazines didn't resemble me. I began to wonder why and where others like me were, and eventually I went to seek them out.
Perhaps that's why you're here. Mainstream media does a poor job of highlighting the minority groups in America who are doing wonderful things. Hollywood fails to witness our talents and mass-market appeals, and fashion magazines degenerate us to commodities in "Asian issues."
Both Asian and American, the dumpling demonstrates the cross-cultural recombination of two diverging concepts within American cuisine. And just as the dumpling above, Dumpling Magazine re-examines the Asian American in society, rehabilitates her image and catapults her to a level of stardom less fleeting than 15 minutes but substantial enough to make Andy Warhol teary eyed.
University of Illinois Asian American studies professor Kent Ono writes about how "one might argue, or assume, that progressive change is inevitable, that it will only be a matter of time before Asian Americans make their way more fully into both independent and mainstream media culture." This is not the case. Asian Americans as a minority group continue to struggle for an identity, even as other minorities, such as blacks and Latinos, continue to demonstrate a cultural impact within mainstream media. "As we have seen, however," he continues, "there is no magical progression from bad to good."
Dumpling magazine highlights the Asian American pop culture icons who may lack a presence in the prevailing culture of today's America and provides the soapbox, loudspeaker and venue to make this transition from the sideline possible. We'll let mainstream America know we are not a model minority, we are not a stereotype, and there is not a bamboo ceiling strong enough to keep us from breaking through. This is Dumpling Magazine, and these are your stories.
Afterwards
Please bear with us as we work out the kinks of launching a new enterprise. We are aware of certain style issues when viewing this website in Chrome running Windows and are working on a solution. If you experience any problems while viewing the site or have any feedback, please email us at info@dumplingmag.com and also read our Privacy Policy and Terms of Service.
Tags: Kent Ono, letter from the editor