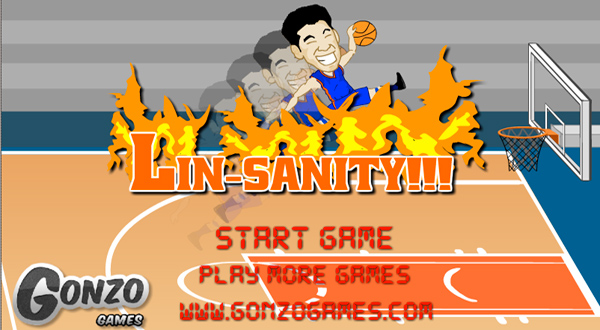 Video game maker Gonzo Games released a basketball shooter drawing from everyone's recent bout of Lin-sanity. The game has you controlling the New York Knicks' point guard Jeremy Lin, scoring points with the mouse, while collecting power ups and avoiding Internet "trolls," or those looking to stir trouble (haters).
Lin came to recent prominence by scoring at least 20 points and having at least seven assists in five consecutive games. His winning streak has lead the player, who was benched the first half of the season, to instant stardom. ESPN was also called out for using a racial slur in several of its headlines and ended up firing two people as a result, although the offender has apologized and Lin has seemingly forgiven him.
Read more about Lin in our previous post, and share your high scores from Gonzo Game's Linsanity game in the comments. We got an 84 our second try. Ouch.
Tags: ESPN, Gonzo Games, Jeremy Lin, Linsanity, New York Knicks