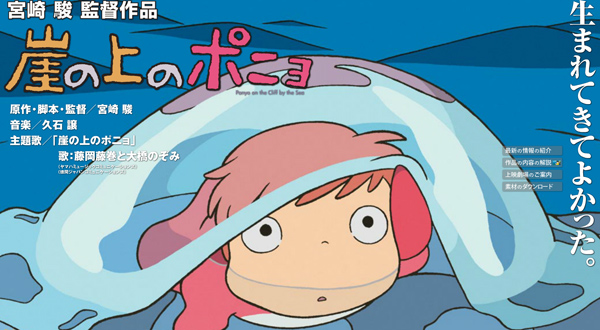 Hayao Miyazaki Showcase Comes to Cleveland
The Cleveland Institute of Art Cinematheque is showcasing the works of Hayao Miyazaki through October 28. The Academy Award–winning filmmaker produced such classics as My Neighbor Totoro and Spirited Away, for which he won the award. The series runs on the weekend and costs $5 for those 25 and under, or $9 otherwise.
Which is your first Miyazaki film? I have a special place in my heart for Ponyo on a Cliff by the Sea and Howl's Moving Castle. Ponyo I saw in Japan with some friends, while studying abroad. It's a great film for that, since the Japanese is easily understood.
Tags: Academy Award, Cleveland Institute of Art Cinematheque, Hayao Miyazaki, Howl's Moving Castle, My Neighbor Totoro, Ponyo on a Cliff by the Sea, Spirited Away