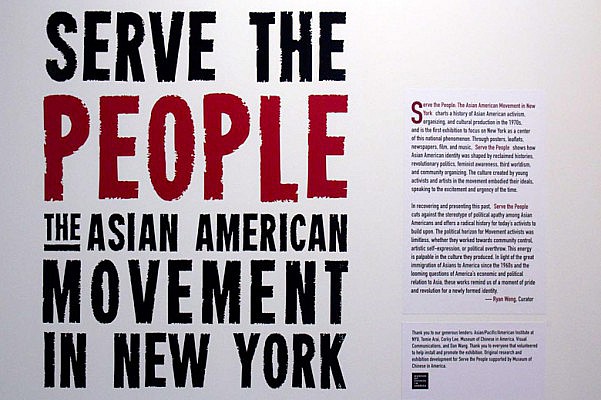 1970s Asian-American Activists Highlighted in New Exhibition
Interference Archive in Brooklyn, N.Y., is holding an exhibition on the Asian-American political movement that took place in the city during the 1970s entitled "Serve the People: The Asian American Movement in New York." The exhibition features posters, photographs and other literature on the movement and is on display through March 23.
"In light of the great immigration of Asians to America since the 1960s and the looming questions of America's economic and political relation to Asia," the exhibition description reads, "these works remind us of a moment of pride and revolution for a newly-formed identity."
The Interference Archive can be found at 131 8th St. No. 4, Brooklyn, NY 11215 and is open Sundays, Tuesdays and Wednesdays from 12 – 5 p.m.
Photo: Interference Archive.
Tags: Interference Archive, Politics