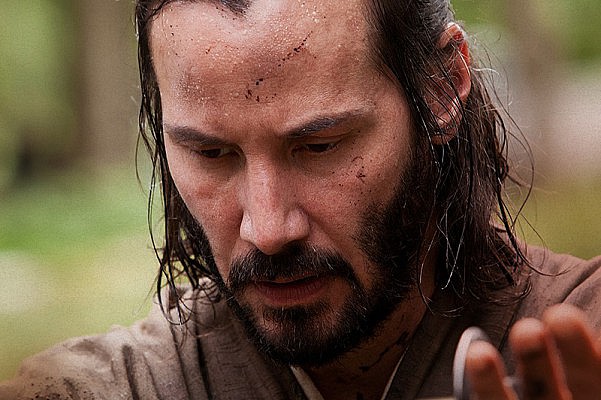 Media Releases, April 1, 2014
Hello and welcome to one of the most Asian-American-packed editions of Media Releases. April Fool's! It's just average, but at least there's new music. Just kidding. (We should really stop with the joking, cause this ain't funny.)
What we do get, though, is a smattering of DVD releases, including Keanu Reeves' 47 Ronin. (He knows Jiu Jitsu. Just kidding.)
47 RoninStudio: Universal PicturesAsian Americans: 6
Keanu Reeves stars in this classic tale of loyalty and revenge. When their master is murdered, a band of samurai seeks the ones who did him in. This high-fantasy production features mega stars from across Japan's cinematic range. Did you see this in theaters? Yeah, neither did anyone else. At least the Asians are Asian in this Hollywood adaptation.
Anchorman 2: The Legend ContinuesStudio: Paramount PicturesAsian Americans: 1
Your favorite news anchors are back and trying to compete with a new morning show. The DVD/Blu-Rays allegedly have over 700 new jokes and special features. Too many? We'll leave for you to decide.
Knights of BadassdomStudio: eOne FilmsAsian Americans: 1
Live-action fantasy role players summon a demon spawn and must vanquish it, in this fantasy comedy featuring Danny Pudi from NBC's Community.
Pirate FairyStudio: DisneyAsian Americans: 1
Disney's latest direct-to-DVD film in the Tinkerbell series, Pirate Fairy features voice acting from the venerable Lucy Liu. The plot: a fairy steals pixie dust and joins a band of pirates, and it's up to Tinkerbell and the gang to get it back and save the wayward fairy's soul.
Photo: Universal Pictures
Tags: 47 Ronin, Anchorman 2, Danny Pudi, Keanu Reeves, Knights of Badassdom, Lucy Liu, Pirate Fairy