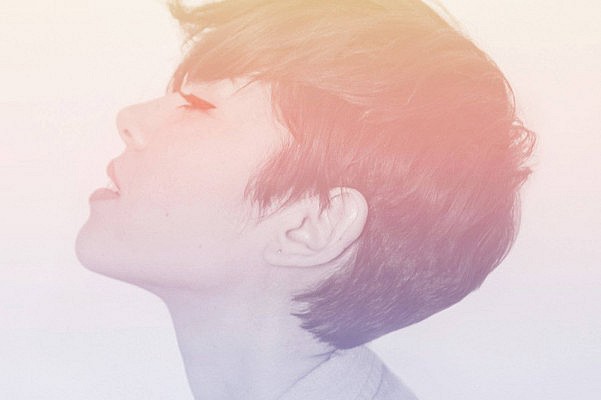 Media Releases, May 13, 2014
Another week, another smattering of new release movie and music releases. In our new redesign, we've added box art for each of the releases and the ability to purchase items directly from Amazon.com or other sources. Just hover over the pictures to find the link.
This week, we see one new release DVD, Blu-ray, et al. make its way to consumers, as a buffet of new release Asian-American musician orchestrated music makes its way to the ether. Clear your calendars and enjoy the gripping sounds of Kina Grannis, Kishi Bashi and The Pains of Being Pure at Heart.
HerStudio: Warner Home VideoAsian Americans: 2
Joaquin Phoenix stars as a heartbroken man getting over the separation from his wife months before. That is, until he installs a new OS to his mobile phone and computer. Enter Scarlett Johansson as Samantha, the voice and digital love interest of Phoenix. As Phoenix spirals through his relationship with a digital entity, the film explores what it means to be connected and to love. Asian Americans don't make many appearances, but there is a meaningful exchange later in the movie. Check this film out: It's worth it.
ElementsArtist: Kina GrannisLabel: One Haven Music
Long-time YouTube artist and all around sweetheart, Kina Grannis, released her first full-length album since 2011 last week, and it's a whopper. Elements features a slow burn of emotions that filter through the course of 12 tracks. "Throw It Away," which is featured in Dumpling's Spotify playlist on the homepage, is a toe-tapping journey that, despite its uplifting tempo, is a bit dark. Check it out today and help support Grannis on her journey to mainstream stardom.
Days of AbandonArtist: The Pains of Being Pure at HeartLabel: Yebo Music LLC
From the fantastical comes Days of Abandon. With vocals contributed by A Sunny Day in Glasgow's Jen Goma, this album bends your mind the same way its cover warps it: with raw emotion and half-finished body parts.
LighghtArtist: Kishi BashiLabel: Joyful Noise Records
Kishi Bashi, nee Kaoru Ishibashi, perhaps best known for his work with Of Montreal, comes out with a high-powered sophomore album. And it's a great departure from the previous installment. With song titles like "The Ballad of Mr. Steak," Kishi Bashi's latest isn't one to pass up (who knew Mr. Steak would be a glam ballad?).
Photo: Kina Grannis' Facebook page.
Tags: Elements, Her, Joaquin Phoenix, Kaoru Ishibashi, Kina Grannis, Kishi Bashi, Lighght, Scarlett Johansson