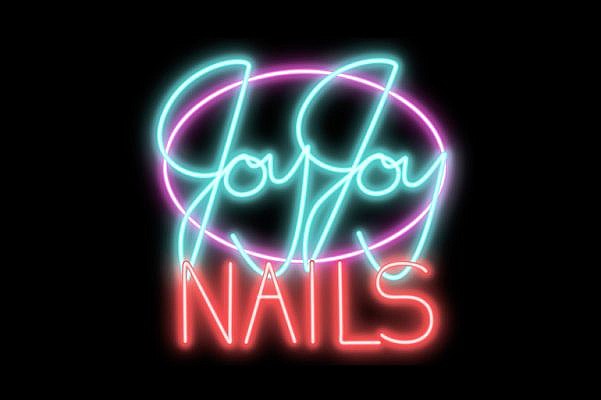 Finding Common Ground in Joy Joy Nails
Filmmaker tackles racism, workers' rights, and the American dream.
Below the high-gloss varnish of Joy Joy Nails is a tale of bullying, identity, and the American dream. In exploring this cross section of the Korean American nail salon industry, director Joey Ally offers a glimpse into a small-world, big-dreams prison of other people's beauty and the service workers catering to clients' wishes at the expense of their own.
Sarah Maslin Nir's "Unvarnished" series of articles for the New York Times brought the story of the Asian nail salon workers' plight to the mainstream in 2015. It exposed the shady working practices of an industry that sometimes sees first-time workers pay a hiring fee of $100 for the privilege of a job with no pay or benefits for months at a time. All this before the worker is deemed "worthy" and given as little as $35 per day. Nir's story spotlit an industry feeding off immigrant labor and fears of deportation at the expense of workers' health, both physical and mental.
Ally says she was drawn to the article, at first, because it happened in her own backyard of New York and Connecticut. It struck a chord with her on a human level. A waxer could be interacting with you in an intimate way, but "they're living in conditions that are tenement housing. They're not being paid. They have no healthcare. They have no human rights whatsoever in this country," she explains via telephone. "I'm not an Asian woman, but I am someone who has been bullied, and I am a woman. And I thought that I could tell that story."
The result is Joy Joy Nails, a roughly 18-minute short film that premiered at the Tribeca Film Festival in New York in early May. It follows Sara as she navigates a 24-hour period of her life in the nail salon industry. Recently promoted to front-desk girl, Sara feels a sense of prestige in rising to such a prominent role (and the $100 bonus that comes with it). She won't be cleaning floors and clipping toenails like Mia, a fresh-off-the-boat Chinese worker who doesn't know Korean – the dominant language at the salon – which causes friction later.

From the beginning of their interactions, we see Sara poke fun at Mia, who is clearly less polished, and physically slight her with knocks and bumps. Their enmity escalates after the Joy Joy Nails' shop owner's son, Matthew, starts flirting with Mia. Sara is having none of it, and that tension culminates into the crux of the film: a heated back and forth fisticuffs of Korean and Mandarin interrupted with the English, "I no want baby. I no want him."
"Just figuring out her journey and how to make her not necessarily just a mean girl, because I don't think that's what Sara is … was the most challenging part," Kahyun Kim, who plays Sara in the film, says via telephone. "… Just because you don't understand them or you think you don't have the same experience as them doesn't mean they're wrong. And I think Sara learns that throughout the course of her experience, and I think that's how she changed. She's not a completely different person, but I do think she learns from this experience."
One of the most stirring scenes happens after the first day. We see Sara and the girls return to their apartment, a half-dozen or so crammed into one living space separated by makeshift curtains. Despite the conditions she finds herself in, Sara turns out each day for the hustle. She applies her makeup and readies herself for the challenges ahead in order to carve out a piece of her dream, and that's when she realizes Mia's perspective isn't so different from her own.
"I think this film is kind of a twisted take on the American dream in a lot of ways," Ally explains. "… [Sara]'s done everything that the American dream would ask her to do, and she feels that she has that power. And then she discovers that it's actually not really real. She's not really in the place that she thinks she's in. She doesn't really have the power that she thinks she has. And I think that's something again that's pretty universal right now."

Joy Joy Nails is all at once beautiful and grotesque. At one point we see neon flashes of nails being buffed and plunged into goops meant to beautify. It resembles more a scene from Ridley Scott's Alien than a salon. But it works to demonstrate the breaking point in Sara's conscience – her grappling with the world and confusion around her.
While Ally isn't Asian, she's not shy about chastising Hollywood on its lack of representative characters. "We have so many films about bullying that are set in the same similar kind of white high schools over and over again," she says. "And I'm excited that this is a film that, even on that level, just approaches that story, but with a group of incredible actors who don't get enough opportunities to do what they do so well."
"I think she was … very brave to tell this story, as a woman – also as a caucasian woman," Kim says of Ally. "To support stories like this. I think it's really important, and she's doing something really brave, so I really appreciate that."
Joy Joy Nails is hitting the film festival circuit shortly (Ally says festivals don't like to leak their lists just yet), and she hopes some form of other distribution is possible in the future. "[T]o me, it's a human rights story across the board, from the actual kernel of the story, to the casting, if that makes sense," she says. "So I just want people to see it and be excited about watching these people tell stories on screen."
Joey Ally is wrapping up her latest short film and plans to graduate from the American Film Institute Conservatory Directing Workshop for Women.
Kahyun Kim is currently playing Minnie in the Tracy Letts play Linda Vista at the Steppenwolf Theater in Chicago through May 28, 2017.
Tags: Joey Ally, Joy Joy Nails, Kahyun Kim, movies, nail salon