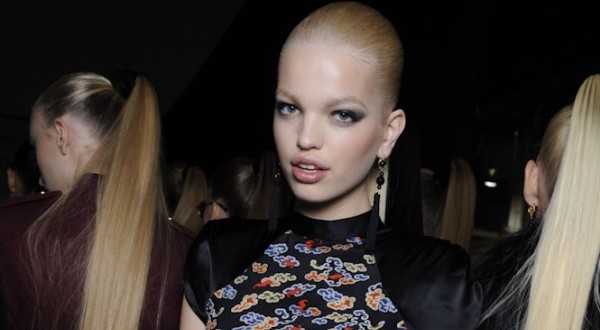 Jason Wu's New Collection: 'Elegant and Powerful'
Jason Wu, Asian-American fashion designer known for his collections at Target and Nordstrom, has been a popular name in the fashion world ever since first lady Michelle Obama wore his creation to the Inaugural Ball. The Taiwan native is perhaps the best-known of a young group of Asian-American fashion designers. Part of what is being called "The Asian American Fashion Movement," Wu recently discussed this with New York Magazine.
Recently, Asian trends have become popular on the fashion scene. While there are many up and coming Asian-American designers working in the world of fashion, they typically don't bring their culture into their creations, while non-Asian designers like Marc Jacobs infuse Asian influences into their work. Wu decided to change that with his new collections that sport Chinese inspirations.
When discussing Asian influences as a part of "The Asian American Fashion Movement," Wu explains, "I suppose this hasn't really been done before — an Asian designer tapping into the Asian side. Usually, culturally, we stay away from it… I feel like I'm at a place where I'm maturing not just as a designer, but as a person, to embark on inspirations that hit close to home."
Having learned English with the aid of fashion magazines and dressed the first lady, Wu and his designs have predominantly been modernized twists on classic lady-like looks. His current collection, however, plays off his Asian roots, while making more than just fashion statements. Wu says his collection also reflects cultural stereotypes of Asians. "I almost wanted to poke fun at it a little bit by interpreting it through stereotypes," he says. "…but also by incorporating all of that in a way that is elegant and powerful at the same time."
Incorporating elegant designs with a powerful message, Wu may be onto another inspiring element for Asian Americans in the fashion world.
Photo: Jason Wu's website
Tags: Asian American Fashion Movement, Asian trends, beauty, Chinese, design, Fashion, Jason Wu