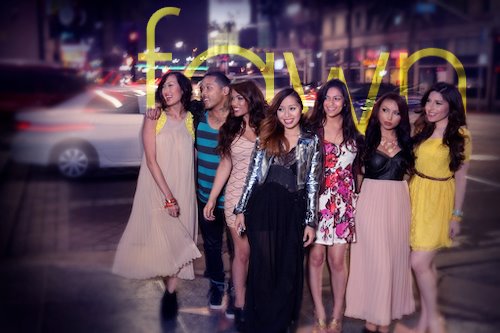 Asian-American Beauty Guru Roundup
This week, Dumpling takes a look at some of the most popular Asian-American beauty gurus on YouTube, collecting ideas for Asian-American glamour in spring and summer. This week, we feature Michelle Phan's "Luscious Lips," Jen's look that touts Tangerine shades, and Promise Phan's everday look. We also watch Jackie Chu's video on her favorite nail polish colors, and new YouTube network Fawn Inc.
Luscious Lips, Michelle Phan's
In this video, Michelle shows viewers how to achieve a fuller lip without injections or lip plumpers.
Tangerine Tango Makeup Tutorial, Jen (FrmHeadtoToe)
Jen promotes Tangerine, Pantone's Color of the Year, in her new video, which heavily uses this tantalizing shade of orange. As a plus for Asian Americans, she also talks about playing up her monolids, a common Asian eye shape.
My Everyday Make-up Look, Promise Phan
Promise Phan takes a break from the outrageous cosplay looks (Check out her latest of Mona Lisa!)  and shows viewers what her makeup routine is on an ordinary day.
Nail Products That I've Been Loving, Jackie Chu
Jackie chats about the nail products that she's tried and loves — from bright corals to polish removers. She explains where to find her favorites and why she likes to use them.
Effie Trinket Makeup Tutorial, Fawn Inc.
Lastly, we feature the Fawn Inc. network on YouTube. This channel features several Asian-American YouTube gurus such as Michelle, Promise Phan and hairstylist Daven Maydea. In this video, the gang demonstrates how to get that Effie Trinket look from the Hunger Games series.
Will you be trying out any of these YouTube tutorials and tips this season? Let us know in the comments, and post your pictures on Facebook.com/DumplingMag.
Photo: Fawn Inc. via Facebook
Tags: beauty guru, Daven Maydea, Fawn Inc., FrmHeadtoToe, makeup, Michelle Phan, MsMichellePhan, Pantone, Promise Phan, review, Tangerine, YouTube