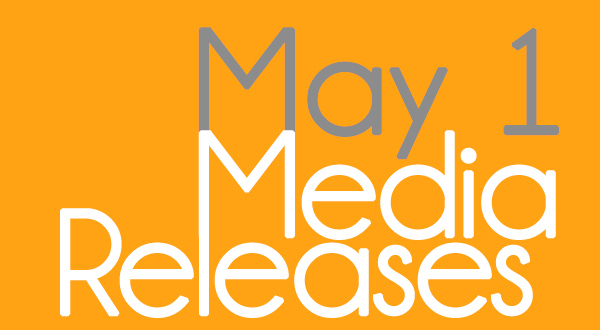 Media Releases, May 1, 2012
Media Releases is your one-stop shop for the week's latest new release CDs and DVDs (Blu-Ray's too!) featuring Asian Americans. Click an image to see a sample on Amazon.com. Each purchase helps fund Dumpling Magazine. A noble cause indeed.
CDs
Dumpling couldn't find any new release CDs this week. Did we miss something? Give the album a shout out in the comments, and we'll be sure to credit you for the find.
DVDs
Haywire's Gina Carano is an MMA bad ass who doesn't have time for things like dialog when she's too busy pumping thugs full of lead. The film also features Anthony Wong who played Ghost in the final two Matrix films and Al Goto.

Joyful Noise, Warner Home Video
Dolly Parton, Queen Latifah, and Roy Huang? Sure thing! The two divas battle it out for leadership of a church choir with high hopes of winning a singing competition that could rejuvenate their sleepy town. Amen.

New Year's Eve, New Line Cinema
While no Asian American has a staring role in this film (or any in this list, for that matter), it features a few ancillary characters labeled "Balinese Woman" and "Chef Ming." In the Chef Ming case, the actor is Serena Poon, a Le Cordon Bleu-trained chef. I guess this is a case of accurate type casting.
Tags: Al Goto, Anthony Wong, Dolly Parton, Gina Carano, Haywire, Joyful Noise, Matrix, New Year's Eve, Queen Latifah, Serena Poon