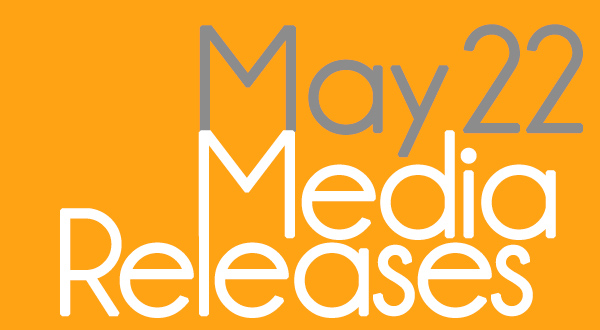 Media Releases, May 22, 2012
Media Releases is your one-stop shop for new release CDs and DVDs featuring Asian-Americans and themes. We bring you new releases from the big boys, and a few from smaller studios, as well. But if we miss anything, let us know in the comments.
This week, Disney rolls out a slew of Studio Ghibili titles from its vault, including an oldie, Whisper of the Heart.
Note: Again, CDs have changed so that the title of the album is followed by the artist/band name. Previously, the releasing label followed the title. DVD names remain the same.
CDs
Far East Movement return from their successful mainstream album, Free Wired, with Dirty Bass, a more collaboration-focused offering. With some 17 tracks, including remixes for "Rocketeer" and "Like a G6" on the UK version, and a song featuring Justin Bieber as a bonus, Dirty Bass comes packed with electro hip-hop fun.
DVDs

Bruno Mars: The Other Side of Bruno Mars, Nibon Silver Films
An unauthorized biopic of the pop singer Bruno Mars, this films follows the singer over the course of his young career and rise as an Asian-American singing sensation. What are you favorite Bruno Mars songs? Let us know in the comments.
There's a castle in the sky, in this Studio Ghibli film about robots protectors of floating castles overtaken by wildlife when their original inhabitants vanish. The robots featured in this film are so iconic, they make a full-size appearance at the Ghibli Museum in  Mitaka, Japan, outside Tokyo.
It's a Studio Ghibli take over with this 1995 film about a bookworm caught up in her fantasy worlds and reality. There's a love interest and lots of smiley Ghibli whimsey to be sure. This film comes in a Blu-ray-DVD combo pack.

The Secret World of Arrietty, Disney
It may not feature Asian Americans, but we've included it here anyway to round out the Ghibli love. The latest film to hit stateside, Arrietty is the story of the Borrowers, small people living in a big world.

This Means War, 20th Century Fox
It's spy vs. spy in this love triangle between Chris Pine and Tom Hardy for the heart of one Reese Witherspoon. This film has at least two Asian-Canadians in the form of stuntman Paul Wu and actor Kevan Ohtsji.
Tags: Bruno Mars, Castle in the Sky, Chris Pine, Dirty Bass, Disney, Far East Movement, Ghibli Museum, Reese Witherspoon, Studio Ghibli, The Secret World of Arrietty, This Means War, Tom Hardy, Whisper of the Heart