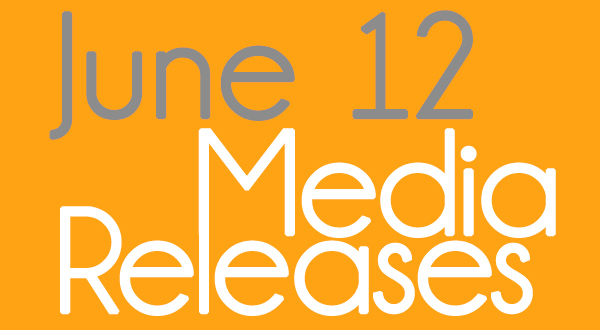 Media Releases, June 12, 2012
Welcome to the latest new-release CDs and DVDs roundup featuring Asian American artists. This week's Media Releases includes the final season of HBO's Entourage in a dude-y conclusion to the series, as well as a torrent of new music. Also out this week is the newest from Far East Movement, which was supposed to appear a few weeks ago, and some awesome tunage from recently renamed POP ETC.
CDs
Far East Movement return from their successful mainstream album, Free Wired, with Dirty Bass, a more collaboration-focused offering. With some 17 tracks, including remixes for "Rocketeer" and "Like a G6″ on the UK version, and a song featuring Justin Bieber as a bonus, Dirty Bass comes packed with electro hip-hop fun.

Hewn From the Wilderness, The Hive Dwellers
Evan Hashi, Olympia, Wash., graphic and Web designer and drummer, performs in this rock band that's more than a little bit folksy. Calvin Johnson's barratone spews unironic lyrics that border on the whimsical. Their latest album is part of the K records, a venture Johnson formed that "is exploding the teenage underground into passionate revolt against the corporate ogre." Fresh.
POP ETC, formerly The Morning Benders, is the brainchild of Christopher Chu and features his brother, Jonathan Chu, along with Julian Harmon. The pop band plays their own instruments and Chris composes the songs that feature his beautiful and hypnotic singing voice that feels like parts '60s boy band, hip-hop pop and electronic water park. POP ETC is the first album following their name change and is sure to delight pop music fans. The Japanese release (brothers Chu often tweet in Japanese) features bonus tracks not available in the U.S.

Ruler of the Night, Magic Trick
Alternative rock band Magic Trick's latest features drumming (see a pattern?) by James Kim. This 12-track album is carried by Tim Cohen's somewhat raspy and could-be country style of leading listeners from beginning to end of a song. It's a delight to feel like you've been on a journey through their music, and Ruler of the Night delivers more of the same.
DVDs

Entourage: The Complete Eighth and Final Season, HBO
Sex and the City for men, Entourage followed the cavorting of four Los Angeles fellows as they pursued happiness, women and fame. Ohio native and Korean American Rex Lee made guest appearances throughout the series and added his distinct acting chops to the mix.
Tags: Calvin Johnson, Christopher Chu, Dirty Bass, Entourage, Evan Hashi, Far East Movement, HBO, Hewn From the Wilderness, James Kim, Jonathan Chu, Julian Harmon, Magic Trick, POP ETC, Rex Lee, Ruler of the Night, Sex and the City, The Hive Dwellers, Tim Cohen