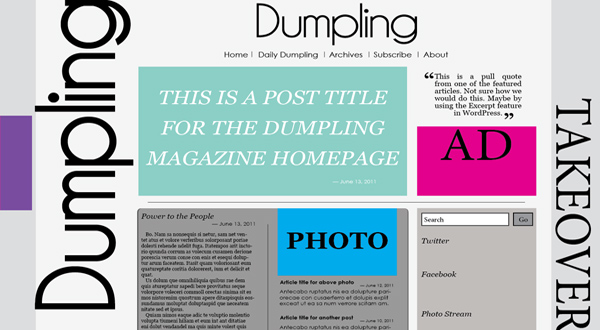 Dumpling's Getting an Upgrade
We've relocated to New York City! It's been a wild year of ups and downs for Dumpling in Cleveland, but we're hoping to get back on track after a whirlwind of changes in our staff's lives. That being said, we're also looking at redesigning the site — starting fresh for the new year. Which is why we're turning to you.
What about the site don't you like? What could we do better? Do you want to see better ads? Does our content not render on your device? Do you want to see more articles on the homepage? Would better archives make things easier?
Let us know in the comments below, and we'll take your suggestions into consideration for the future update.
We're also looking for contributors and advertisers. And if you have anything you'd like to say to us in private, contact us at info@dumplingmag.com, and we'll be sure to respond within a day or so.
Exciting things on Dumpling's horizon, and you can be a part of it.