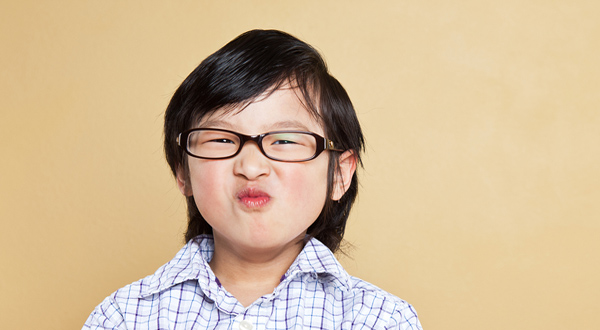 5 Funny Holiday Gifts Your Brother Will Love
Is your brother a jokester who loves to give everyone funny gifts? Then why not turn the tables and surprise him with a funny gift? Whether it's socks that remind him of his favorite comic book character or a cologne that smells like his childhood, these gifts are sure to make him laugh. The following are just five funny holiday gifts your brother will love.
Superhero Cape Socks

Have a brother who loves comics? Then this is an awesomely funny gift. Knee socks in the colors of his favorite superhero along with logos and, you guessed it, capes make this one unusual gift. These look hilarious and will have everyone rolling with laughter and asking him to model these beauties.
Custom Bobble Head
Bobble heads are a fun gift, but what's really funny is a bobble head made to look just like your brother. These are surprisingly realistic, capturing your brother's image in a giant head sort of way. Available in business suits, jerseys, and more this is a must-have when wanting to pull one over on your brother. Just make sure to order this gift well ahead of time.
LEGO Storage Head

Was your brother a LEGO fan? Then this gift cannot be beat. This giant LEGO man storage head is great for storing everything, not just LEGOs. It could serve as a change jar, a jar for snacks, or even a place to store his wallet and other pocket items. If you want to really have fun with this gift, fill it with LEGOs so that everyone can have a fun time this holiday season.
Play-Doh Cologne

Who didn't love Play-Doh when they were growing up? Play-Doh cologne is such a funny gift that will remind everyone of their childhood. While it may not attract the ladies, it will certainly have everyone laughing. A different version of this cologne is Sawdust cologne, which is perfect if your brother is a handyman.
Bacon Poet Magnetic Poetry Kit

Last, but not least, those that love bacon will think this gift is a real hoot. Let him share his love of bacon through poetry. His bacon poetry will soon be an Internet sensation as he posts photos of his best work on Facebook and Twitter.
The holiday season doesn't have to be boring. Spice things up with these funny men gifts that will have the entire family laughing. Whether your brother was a fan of LEGOs or loves bacon, he will find these gifts hilarious. Best of all, many of these gifts will remind everyone of their childhood, making the holidays less stressful and more fun.
About the Author: Ewa Draleau never knows what to get her brother for the holidays but has learned that you can never go wrong with something funny!
Tags: bacon poetry, bobblehead, Ewa Draleau, Lego, Play-Doh