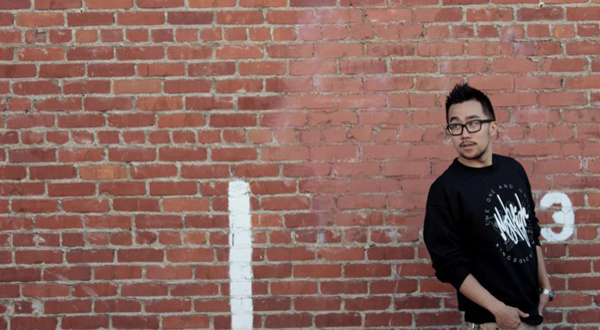 Jason Chu Releases Album to Much Love
Jason Chu is set to release his new album, Much Love, Friday, November 30, with a free concert at the Evergreen Baptist Church of Los Angeles in California. But just because the event is at a church doesn't mean it's entirely laced with religious undertones. Dumpling got access to a pre-release, rough-cut version of the album and it sounds more like Childish Gambino than MercyMe.
You perhaps wouldn't expect Chu to be a rapper. His smooth lyrics and smart rhymes are distinctly Asian-American. Intermingled with lyrics discussing immigration and hate crimes are stanzas of potent imagery depicting pain and various relationships (from miscarriages to homosexuality). Chu is perhaps the next-generation Mike Shinoda, of Linkin Park and Fort Minor fame. He isn't afraid to rap about standard hard-knock-life things, but he's firmly aware of his minority status and the history behind it.
If you're looking for a treat, head out to the free concert, which begins at 8 p.m. You can RSVP on his Facebook event page. Special guests and MCs include the Fung Bros. and DANakaDAN. And be sure to check out Chu's album when it releases Friday.


Tags: Childish Gambino, DANakaDAN, Fort Minor, Jason Chu, Linkin Park, MercyMe, Mike Shinoda, Much Love, The Fung Bros.