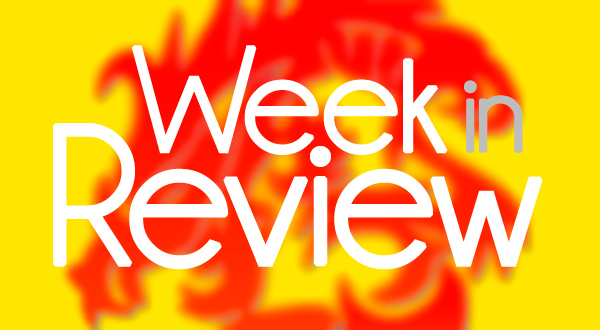 This is your Asian-American week in review, as brought to you by Dumpling Magazine. If there's something you'd like to see us publish on the site, let us know in the comments below.
Year of the Dragon 2012 Forecast
Guest columnist Irene Tieh Cross-Cultural Connector and USA College Connection offers her insights this auspicious lunar year by delving into the Chinese/American relationship.
Ancestry.com Opens Japanese Internment Records
To mark the anniversary of Executive Order 9066, which imprisoned Japanese-Americans and other Asians in internment camps, Ancestry.com opened its database on the subject to the public.
We take a look at the week's top new CD and DVD releases featuring Asian-Americans. This week didn't see many new releases. Bummer.
Jeremy Lin's Linsane performance recently has caused a stir nationwide, as marketers start pushing him in their branded marketing and game developers look for ways to cash in on the craze.
It Came From Netflix: Shanghai Kiss
In this new segment, we look at one film currently streaming on Netflix instant watch featuring Asian Americans. This week's film is Shanghai Kiss, a Lost in Translation for Asian Americans, but without the emotionally resonant relationship.
Friday Features, Feb. 24, 2012
Another week, another new slew of Hollywood films. We look at the week's offering and grade them on their Asian-American presence, or lack thereof.
Tags: Jeremy Lin, Lost in Translation, Netflix, Shanghai Kiss, Year of the Dragon