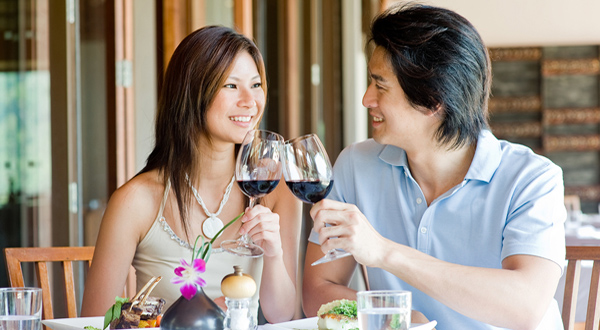 6 Ways to Cope with Stress and Anxiety While Traveling
Traveling is a great way to escape from the stresses of life. However, if you  think you've gotten away scot-free from the evil clutches of stress and anxiety, you're dead wrong. Sometimes stress rears its ugly head even if you are on a holiday traveling. No tropical island beauty can match the claws of stress, unless you learn to cope with it. Here are some ways to bring more fun in travel and less stress.
Plan wisely
Planning your travel is the best way to get rid of stress. Surprises during travel are eliminated by planning. It is important that you know about delays on your travel. Use airport websites to know more about the measures they have in place as far as security is concerned. It is also helpful to make reservations with hotels and transport companies so that you will avoid being frustrated once you arrive. It would also be wise to check out the Internet for some travel tips and advisories regarding your place of destination. This way, you will have a heads up as to just what exactly you need to pack and prepare prior to your scheduled flight.
Pack Smartly
Save yourself from stress when you pack smart. List down the things you need and pack only the important ones and check it to make sure that you would not leave any significant thing behind. Cramming is a stress generator. Avoid it by allotting time to make sure everything is in place. Organize things as you pack them. Avoid the habit of putting everything inside your bag without taking the time to sort things out. This will only increase your risks of suffering from stress and anxiety, as you will have difficulty looking for things inside your bag once you reach your hotel.
Wear comfortable clothes
If you're dressing up for travel, chances are you still live in the 1960s. People don't dress up for travel anymore; they wear for comfort. Wear comfortable shoes and put on clothes that are appropriate to the place you are going to. Wear winter clothes if you have to visit cold climates or summer clothes if you need to go to Australia in December. Remember if it is sunny from where you originated don't wear winter clothes yet. Change when you get there. Check the Internet for weather updates so you have an idea of the kinds of clothes to pack during your stay in that foreign place.
Stay healthy
Traveling doesn't mean you don't have to stay healthy. Try to get as much sleep or rest as you can. Eat sensibly and right. This will greatly reduce the chances of you getting sick and missing out on the fun. Stress has this weird effect on the body that can send you to the hospital. Never allow stress to ruin your holiday by eating foods that are rich in magnesium and B-complex vitamins. Avoid too much partying and drinking, especially when staying in a foreign country. This will only increase your risk of suffering from stress and anxiety, which is counterproductive to your purpose for travel.
Be early
Stress will soar to insurmountable levels if you are running late. If you know that the traffic going to the airport will be as tight as a vice grip, be sure to come early. Be at the airport at least two hours before the flight, especially if you'll be checking bags. You get less worries and more time to have some fun even, if it is just the airport coffee shop.
Have the right mindset
To cope with stress, you need to have the proper frame of mind. Rather than considering all things about travel as stressful, why not enjoy the ride. If you prepare well, chances are stress will not be something to worry about.
Traveling is a good way to relieve stress. Be sure that stress doesn't hitch a ride and ruin everything. The ways mentioned above can guide you to a happier trip that you and your loved ones deserve.
About the Author: Ryan Rivera used to suffer from anxiety attacks for seven years. He now dedicates his life to helping those who suffer from stress, anxiety and panic attacks through his writings. You can read more of his articles at Calm Clinic.
Tags: anxiety relief, stress relief, tips, vacation