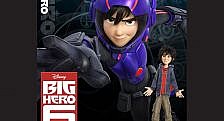 See Ryan Potter in San Francisco Nov. 15 at 2:20 p.m.
See the star of Disney's "Big Hero 6" today in San Francisco.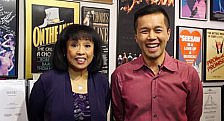 All-Asian Oliver Sets Sights Off Broadway
More than 60 Asian-American contributors will put on the show.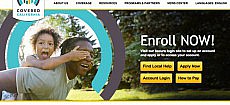 Asian-Americans Choose Obamacare in California
Many more sign up than anticipated.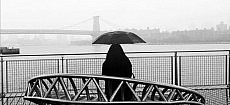 Festivals: CAAM Fest 2014
Asian-American festival celebrates film, music and food: the trifecta of awesome.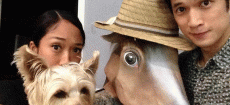 Harry Shum Jr. Engaged
Hawaiian proposals.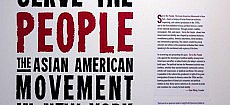 1970s Asian-American Activists Highlighted in New Exhibition
Explore the movement's roots as Asian Americans fought for an identity.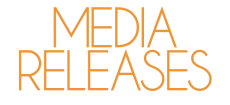 Media Releases, Feb. 11, 2014
The music may have run out, but we found one DVD to tide you over till next week.


Warning: Trying to access array offset on value of type bool in /home/public/wp-content/themes/dumpling_v2/category.php on line 20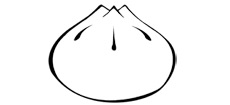 Jason Chu Album Release Party Feb. 7
Jason Chu releases latest album February 7 at Club Lure in L.A.


Warning: Trying to access array offset on value of type bool in /home/public/wp-content/themes/dumpling_v2/category.php on line 20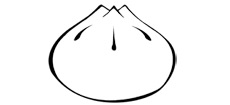 Asian-American Fraternity Under Fire for Racist Video
UC Irvine fraternity members release video in blackface.


Warning: Trying to access array offset on value of type bool in /home/public/wp-content/themes/dumpling_v2/category.php on line 20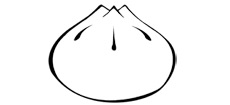 Alexander Wang Named New Balenciaga Creative Director
Balenciaga names new creative director for its RTW and accessories lines.


Warning: Trying to access array offset on value of type bool in /home/public/wp-content/themes/dumpling_v2/category.php on line 20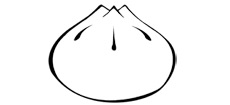 Jan Yanehiro Offers Tips for Asian Women
Jan Yanehiro to speak at Cherry Blossom Alumnae event.


Warning: Trying to access array offset on value of type bool in /home/public/wp-content/themes/dumpling_v2/category.php on line 20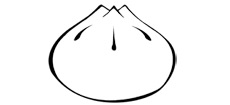 Audrey Magazine Sets to Expand
Asian women's magazine celebrates 10th anniversary.


Warning: Trying to access array offset on value of type bool in /home/public/wp-content/themes/dumpling_v2/category.php on line 20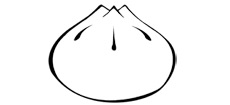 An Asian Woman Behind Every White Man
Post analyzes ads for Asian-American representation.


Warning: Trying to access array offset on value of type bool in /home/public/wp-content/themes/dumpling_v2/category.php on line 20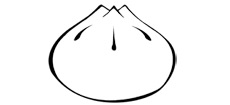 Michelle Kwan Engaged
And they will make super babies.


Warning: Trying to access array offset on value of type bool in /home/public/wp-content/themes/dumpling_v2/category.php on line 20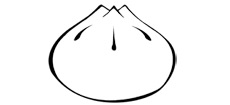 Nintendo Announces WiiU Price, Date
Nintendo WiiU priced and dated for release.


Warning: Trying to access array offset on value of type bool in /home/public/wp-content/themes/dumpling_v2/category.php on line 20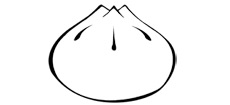 Intern Sues Hearst Corporation
Diana Wang, a former unpaid intern at Hearst Corporation, the media empire behind such titles as Harper's Bazaar and Esquire, is suing the company after performing sometimes menial tasks for long hours and little recognition, in a class-action lawsuit: http://nymag.com/thecut/2012/09/norma-rae-of-fashion-interns.html


Warning: Trying to access array offset on value of type bool in /home/public/wp-content/themes/dumpling_v2/category.php on line 20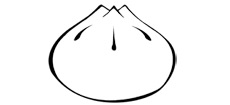 Asian-American Men Prefer Other Asians
Asian-American men, it's suggested, are less likely to be engaged in an interracial marriage than their counterparts, according to a WBEZ radio news item: http://www.wbez.org/series/race-out-loud/asian-american-men-less-likely-date-interacially-102033


Warning: Trying to access array offset on value of type bool in /home/public/wp-content/themes/dumpling_v2/category.php on line 20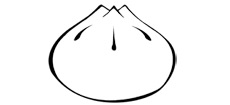 Hwang Receives Mighty Accolade
David Henry Hwang wins mighty accolade for his cross-cultural playwrighting in the form of a Steinberg award.


Warning: Trying to access array offset on value of type bool in /home/public/wp-content/themes/dumpling_v2/category.php on line 20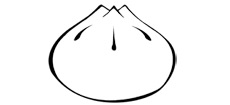 Filipina Miss World Contestant Beatboxes
Miss World contestant beatboxes as her talent.


Warning: Trying to access array offset on value of type bool in /home/public/wp-content/themes/dumpling_v2/category.php on line 20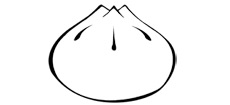 One World Day Comes to Cleveland
Cleveland's One World Day, which marks its 65th anniversary, will be presented at the Cleveland Cultural Gardens. It begins Sunday, August 26, from 1 to 5 p.m. at Rockefeller Park between East Boulevard and Martin Luther King Jr. Boulevard.


Warning: Trying to access array offset on value of type bool in /home/public/wp-content/themes/dumpling_v2/category.php on line 20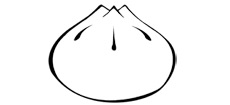 Mnet Launches 24-hour Network
Mnet launched the first 24-hour Asian-American television network, which features programming ranging from Korean pop to entertainment news: http://www.bworldonline.com/content.php?section=Arts&Leisure&title=Network-aims-at-growing-America%E2%80%99s-Asian-market&id=56308


Warning: Trying to access array offset on value of type bool in /home/public/wp-content/themes/dumpling_v2/category.php on line 20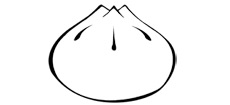 Jeremy Lin Releases Behind-the-scenes Video
Jeremy Lin released his second behind-the-scenes, day-in-the-life YouTube video, featuring his preparation for his Volvo commercial, among other tidbits:


Warning: Trying to access array offset on value of type bool in /home/public/wp-content/themes/dumpling_v2/category.php on line 20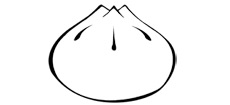 Record Number of AAPI Running for Congress
A record 30 Asian Americans and Pacific Islanders are running for Congress, according to the Asian Pacific Institute of Congressional Studies, the majority of who are Democrat: https://www.examiner.com/article/record-number-of-asian-americans-running-for-u-s-congress


Warning: Trying to access array offset on value of type bool in /home/public/wp-content/themes/dumpling_v2/category.php on line 20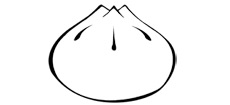 Lucy Liu Talks New Role as Watson
Actor Lucy Liu spoke about her new role as the first female Watson in the latest Sherlock Holmes series coming CBS this fall called Elementary: http://entertainment.inquirer.net/52949/for-lucy-liu-it-hasnt-been-easy-being-an-asian-american-in-hwood


Warning: Trying to access array offset on value of type bool in /home/public/wp-content/themes/dumpling_v2/category.php on line 20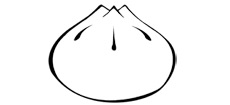 Obama Nominates Lesbian Judge
President Barack Obama Friday nominated Pamela Ki Mai Chen to the New York district court, making her the first lesbian Asian-American judge appointed to the U.S. District Court: http://feminist.org/blog/index.php/2012/08/03/obama-nominates-first-asian-american-lesbian-federal-judge/


Warning: Trying to access array offset on value of type bool in /home/public/wp-content/themes/dumpling_v2/category.php on line 20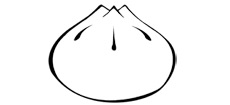 Olivia Munn Reveals Nervous Disorder
Actor and animal rights activist Olivia Munn admitted she suffers from trichotillomania, a nervous disorder in which she plucks her eye lashes out: http://wonderwall.msn.com/movies/olivia-munn-opens-up-about-rare-disorder-i-rip-out-my-eyelashes-1696198.story?ocid=answw11


Warning: Trying to access array offset on value of type bool in /home/public/wp-content/themes/dumpling_v2/category.php on line 20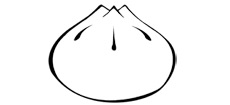 David Choi, Clara C Announce Tour Dates
David Choi and Clara C announce the dates and locations for their upcoming tour.


Warning: Trying to access array offset on value of type bool in /home/public/wp-content/themes/dumpling_v2/category.php on line 20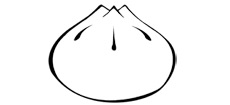 Jeremy Lin T is Chibi-Cute History
New York Knicks might not match Houston Rocket's offer, but you can still buy a piece of Jeremy Lin from the team that made him famous.


Warning: Trying to access array offset on value of type bool in /home/public/wp-content/themes/dumpling_v2/category.php on line 20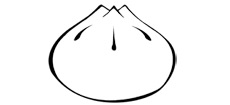 Bay Area Playwrights Festival Honors Two
Two Chinese-American playwrights, Christopher Chen and Lauren Yee, will be honored at the 35th Annual Bay Area Playwrights Festival in San Francisco July 20 – 29: http://www.asianweek.com/2012/07/02/two-asian-american-playwrights/


Warning: Trying to access array offset on value of type bool in /home/public/wp-content/themes/dumpling_v2/category.php on line 20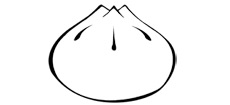 New York Times Launches Chinese Edition
The New York Times launched a Chinese edition of its website early in the morning, Thursday, June 28, Hong Kong time: http://cn.nytimes.com/