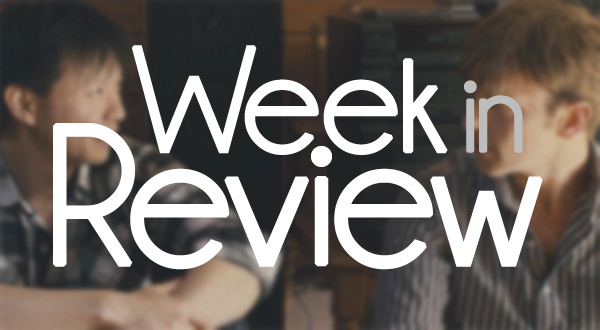 We take you back in time to showcase the week's top articles. Being our first week on the scene, we'd also love your feedback. Post your comments below about what we can do to better serve you or email us at info@dumplingmag.com.
One Man's Fight to Remain "In the Family"
We saw Patrick Wang's Midwestern debut of his film "In the Family," a deeply moving undertaking that focuses on the civil and custody rights of those mostly overlooked in rural areas.
Our international correspondent details his time playing Santa Claus as a foreign teacher in a Japanese school.
Details on what brought about Dumpling's inception and a look at our Terms of Service and Privacy Policy.
Michigan's Hoekstra Strikes Racial Nerve
Republican U.S. Senate candidate Pete Hoekstra uses xenophobia in his anti-Asian campaign ads. As a result of recent backlash, he's since pulled the offensive ads and website, but hasn't issued a formal apology.
Dumpling finds the top releases for the week featuring Asian Americans. These include the best in CD, DVD and video game releases. Soon, we'll be expanding into books, too.
Jeremy Lin, the Tim Tebow of Basketball
New York Knicks point guard Jeremy Lin is causing an Internet stir for outstanding recent performances on the court and his firm Christian beliefs.
Dia Frampton's Style Evolution
The Voice finalist and other half of band Meg and Dia has a new Web series on NBC.com. We look at the first episode and tell you what to expect from the Frampton in the future.
Asian-American Military Suicides Put Spotlight on Leaders
Recent suicides by Asian Americans serving in the military who were put through extreme hazing by fellow soldiers and superiors sparked Asian-American leaders to step out in calling for better conditions from the military for its minority personnel.
Friday Features, Feb. 10, 2012
We rate the week's new movie releases based on their Asian-American presence, or lack thereof. See how Hollywood's offerings stack up.
Tags: Dia Frampton, In the Family, Jeremy Lin, Patrick Wang, Pete Hoekstra, Santa Claus